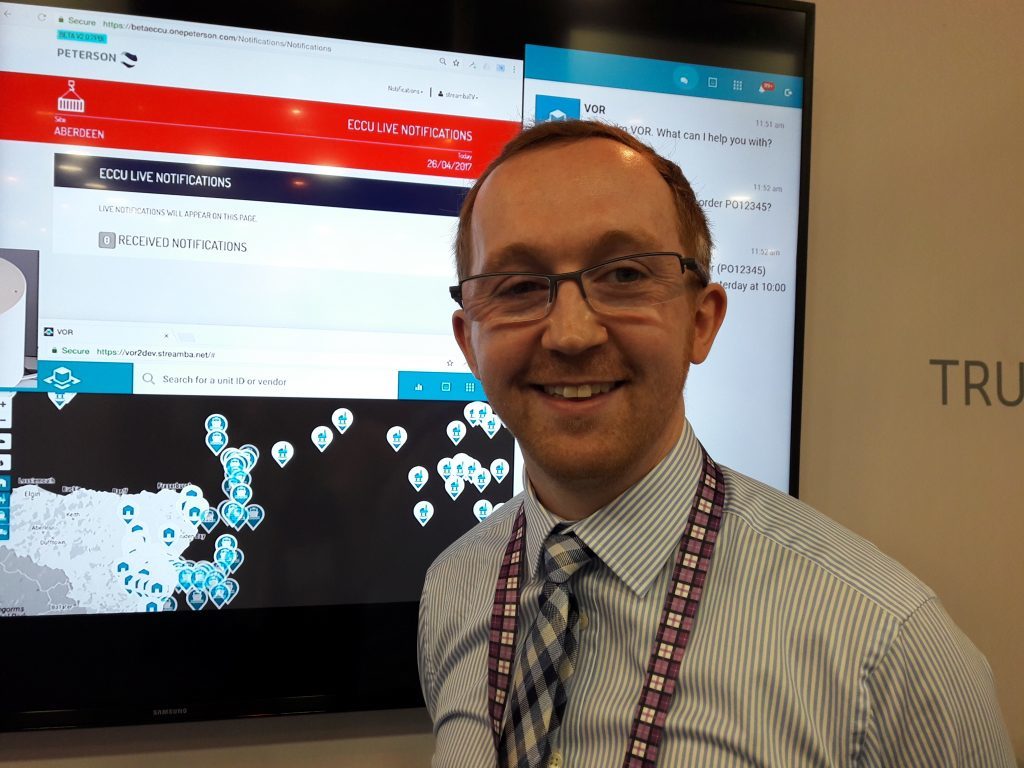 A Scottish technology company has unveiled further developments of a system designed to bring disruptive use of technology like that of Uber and AirBnB to the offshore oil and gas logistics sector.
Scottish company Streamba is showing its system that allows oil and gas companies to ship items all over the globe with just a voice command at OTC in Houston.
Glasgow-based Streamba, which is backed by logistics company Peterson, has linked its intelligent supply chain system VOR to a Google Home device which responds to verbal instructions. It links suppliers, container handlers, invoice systems with GPS technology and real time software and which can be accessed by voice or text.
The project is currently on trial in the North Sea with two major oil and gas operators and was on show at OTC ahead of the product's official launch later this year.
Steven Calder, managing director of Streamba, said the application is "game changing".
He said: "The technology is on trial in the North Sea with a couple of super majors, but the technology is built on a platform that is global.
"Scotland and Aberdeen has so much expertise. What we are trying to do with this technology is get companies across the world to use this system.
"This is a platform for connecting the supply chain and is powered by by the technology which runs Google today.
"What we are trying to do is connect everyone up."
Last year Peterson and Streamba launched and earlier version of VOR at OTC. The logistics firm took a 60% stake in Streamba in 2014 to develop automated digital technology to streamline and reduce the cost of offshore logistics.
Mr Calder said the wider industry was supporting the development of the technology. He said: "We are involving everyone as much as we can. The Oil and Gas Technology Centre has seen this, Oil and Gas Innovation Centre has seen this. We have had fantastic feedback from some super majors. It is great to be part of Peterson Group because we have had access to people who get it.
"There has been a change in oil and gas. They are looking at things like big data and they are more open to adopting these things. With machine learning, the possibilities are fantastic."
He added: "If you think of it, Uber is the word's largest taxi company and it doesn't own any taxies. AirBnB is one of the world's largest hotel companies but owns no hotels. Could be one of the world's largest oil services companies without owning assets? That is the question we ask ourselves. That is exciting.
Peterson has operations in Aberdeen, Edzell, Heysham, Shetland and Yarmouth.