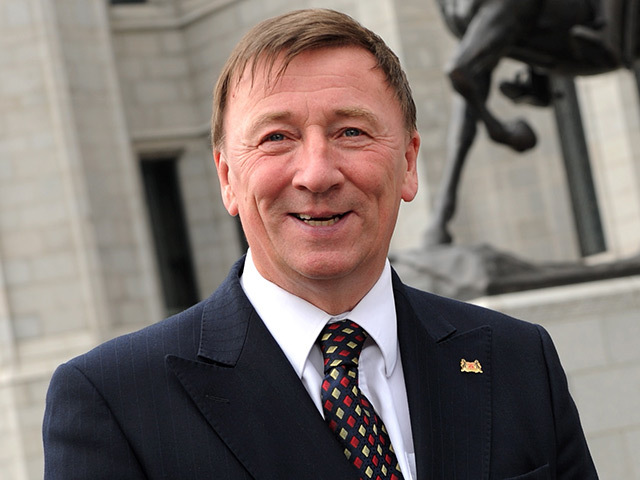 North Sea oil firms looking to Canada's east coast would find a treasure trove of opportunities, an energy sector veteran said today.
Gordon McIntosh said Newfoundland "looks to the North Sea, more than to Calgary or Houston" for advice on oil developments and encouraged north-east businesses to explore the market.
Mr McIntosh, an Aberdeen University graduate and a visiting professor at Robert Gordon University, has been deputy natural resources minister for Newfoundland and Labrador since December 2016.
He said there were investment opportunities galore in Newfoundland and that the region would be a "global centre for the oil industry in the next 20 to 40 years".
Mr McIntosh said people in Newfoundland, home to a number of major oil developments, including ExxonMobil's giant Hebron project, were very "British oriented".
Practicality also plays a part. There are geological similarities between the offshore basins. Also, it only takes four and a half hours to fly from St John's to Heathrow. Mr McIntosh said a lack of direct flights meant it often took longer to reach Calgary.
Mr McIntosh, whose previous roles include economic development director at Aberdeen City Council, said UK corporate lawyers could get most benefit from exploring opportunities in Newfoundland.
He said: "In my negotiations, I use Calgary lawyers, but there are opportunities in Newfoundland for British corporate lawyers because of their experience with offshore oil and gas".
Mr McIntosh was speaking at a breakfast briefing hosted by an expat organisation.
The Houston-Grampian Association welcomed well over 100 people to the event at the Hilton Houston Post Oak hotel.
The gathering featured a welcome by Karen Bell, British Consul General in Houston, while Aberdeen Lord Provost Barney Crockett also spoke.
They were joined by Susan Schneider, assistant professor of nursing at Houston Baptist University, and Harry Gee, president of Sister Cities Houston.
All proceeds from the event will go toward support the nursing students exchange programme between Robert Gordon University and HBU, to help those learning the profession gain experience in an international setting.
Recommended for you

AREG welcomes five new directors as membership booms