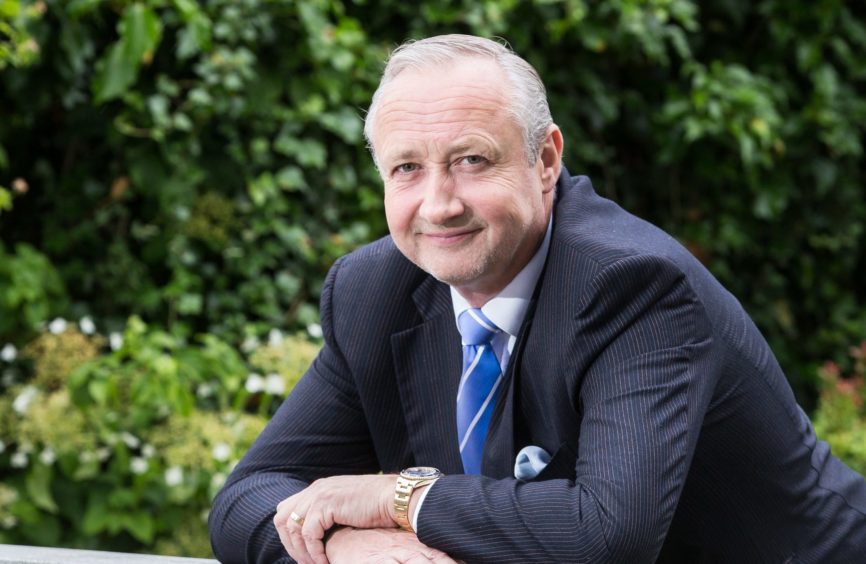 Bosses from Well-Safe Solutions are in the market for a number of decommissioning vessels at this week's Offshore Technology Conference in Houston.
Founder and executive director Mark Patterson said Well-Safe had shortlisted six "marine assets" and was "working hard to secure several" of them from drilling contractors.
The Aberdeen-headquartered firm has also set up five P&A Clubs − short for plugging and abandonment clubs − in response to demand from operators who want to lower costs.
At the time of its launch in summer 2017, Well-Safe said it would invest £200million in "marine assets" and create 400 jobs in three years.
The business has created 30 new jobs in the Granite City, so far, and is looking to recruit more.
Outlining the "club" concept at OTC, Well-Safe said it could help operators lower P&A costs by about 35%. Well P&A is one of the most expensive aspects of offshore decommissioning.
Well-Safe intends to build up a backlog of wells with various operators.
It will then tackle a large number of wells as part of a single campaign, rather than decommissioning a small number at a time.
The approach would cut down on mobilisation costs and save time.
Well-Safe's engineering team would also be kept together to retain the lessons learned from previous jobs, leading to lower costs.
Each club will have a different type of decommissioning asset at its disposal, for example, land rigs for onshore wells, or jack-ups, semi-submersibles, intervention vessels and deepwater assets for offshore wells.
Operators who sign up would benefit from fixed rates over a 10-15 year period and the spreading of costs between members.
Mr Patterson said savings would be shared among members if a campaign comes in under budget.
He said: "We've hit on a way to help operators meet the challenges and regulatory imperatives around the plugging and abandonment of wells that is simple, smart and cost effective.
"Using the P&A club model, whereby multiple operators will subscribe to the club and their well inventory will be pooled, the P&A operations will be delivered through a campaign-based approach.
"This means operators will have cost certainty because we will be able to agree a fixed target cost per well."
Well-Safe chief executive Phil Milton said: "We're incredibly excited about the potential for our P&A Clubs, which could not only stimulate the decommissioning sector but also give a big boost to companies who want to invest more money on development and production growth opportunities."
Recommended for you

EnQuest hires rig to return Kraken oilfield to drilling in 2025