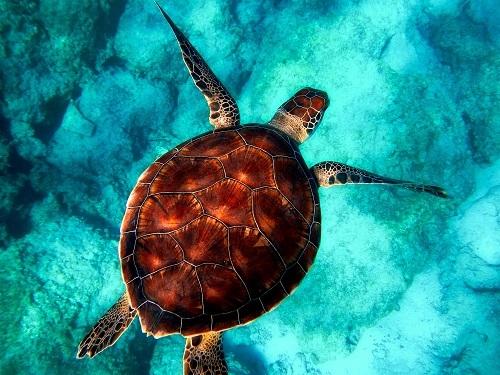 Aberdeen firm Balmoral Group is confident offshore drillers will want to shell out big bucks for a new product it launched at the Offshore Technology Conference today.
Balmoral's groundbreaking drill riser buoyancy system is inspired by sea turtles, whose shells have been "proven over millennia to provide a highly efficient and low drag structure".
Balmoral believes the equipment can make a "major contribution" to its revenues and save drillers hundreds of thousands of pounds.
The firm said it had invested £725,000 in developing the product line – and that early feedback from the drilling community had been "extremely encouraging".
Balmoral's offshore engineering division designed the product to limit the impact of subsea vibration and drag on risers – an industry term for pipes which connect wells to vessels on the surface.
Balmoral said those forces could have a "potentially catastrophic" impact on risers.
Keeping riser motion to a minimum would lower costs by preventing subsea equipment from wearing out too quickly.
Two versions of the system have been developed, one for fitting during manufacture, and the other for applying to existing infrastructure.
The DuraFloat and DuraGuard products both have patents pending.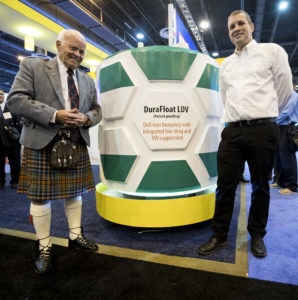 Balmoral managing director Jim Milne said: "The new system offers optimum uplift while eliminating riser motion and high drag levels without compromising performance, safety or structural integrity."
Fraser Milne, engineering and projects director at Balmoral Offshore Engineering, said: "Our new system will significantly reduce drag and load during riser deployment, recovery, disconnection and hang-off while offering a substantial reduction in fatigue damage.
"It does all of this with a negligible loss of buoyancy over conventional modules and is fully compatible with existing riser handling and storage equipment. The feedback received from the drilling community to date is extremely encouraging."
Balmoral Group, which employs more than 500 people, has been providing solutions to the energy, engineering, marine, building, polymer engineering and processing sectors since 1980.
Recommended for you

Balmoral renewables 'evolution' brings Europe and Far East export targets