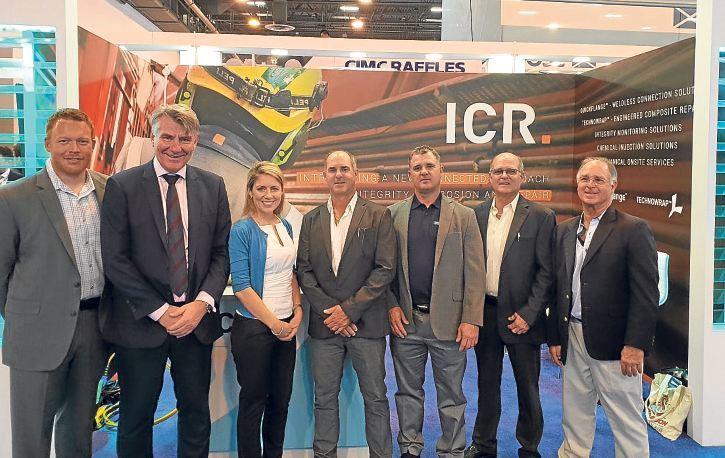 Aberdeen firm ICR Integrity has joined forces with a company from Trinidad and Tobago to offer pipeline repair and maintenance services in the Caribbean nation.
ICR and partner HJ Stauble made the announcement at the Offshore Technology Conference in Houston.
The company also unveiled a new office in the Texan city this week as it continues to expand its global operations.
ICR will train Trinidad and Tobago workers to use its Quickflange weldless connection technology and Technowrap composite repair systems.
It will store equipment and materials in Trinidad, allowing it to offer a fast service.
ICR chief executive Bill Bayliss said: "We see a lot of growth potential in the Trinidad and Tobago market.
"We already have a very strong working relationship within HJ Stauble and look forward to strengthening this further as we continue to grow our business in the region with their dedicated help, support and local knowledge."
Ian Stauble of HJ Stauble said: "We are really pleased to welcome ICR to the region and look forward to working with the team to increase their operations, enhance the local supply chain and support the growth and development of the energy industry in Trinidad and Tobago"
ICR provides maintenance services to the oil and gas, power, chemical, nuclear and defence industries.
It has more than 200 employees worldwide.
In December, the company confirmed the opening of its new global headquarters in Aberdeen.
The custom designed new facility is located in Aberdeen Energy Park and includes 12,000sqft of workshop space, 5,000sqft office accommodation, along with secure yardage.
The company signed a 15-year lease for the base.
The outfit is led by chief executive Bill Bayliss, who used to be the boss at Viking Seatech.
Mr Bayliss said ICR got a "killer deal" on the Aberdeen facility.
The firm is focusing on five operating centres of excellence in Australia, the Middle East, the US, the UK and Norway.
It has funnelled £290,000 into research and development.
Last year, the firm's turnover hovered around £22million.
Mr Bayliss said he is targeting 10% growth.