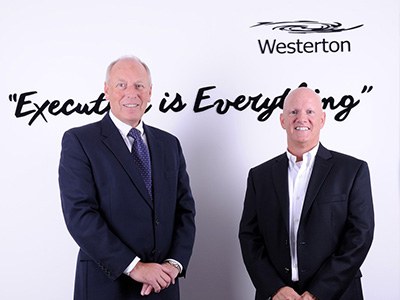 Westerton USA will "tell it like it is" even if it means saying no to clients, the company's general manager said.
Gordon Mackenzie, who spent much of his career with Baker Hughes, joined the well intervention specialist about six months ago to help secure more work in the US.
The company, which is a subsidiary of Aberdeen-headquartered Westerton UK, opened its first office in Houston earlier this year to support the push.
Mr Mackenzie, from Inverness, said: "Aberdeen is not the future in terms of where the majority of our work will be. If we pick up 10% of the work in the North Sea we can work on 12-14 rigs.
"If we pick up 10% of what's available in the US, you're talking hundreds of rigs that would be available to us so we want to be part of that market. We've done a couple of jobs here but it's hard to mobilise from the North Sea."
Westerton, founded about 12 years ago by owner Robin Porter, specialises in fishing – the retrieval of broken equipment obstructing a well.
But Mr Mackenzie said most of Westerton's revenues now come from its downhole electro-mechanical cutting services.
He said: "I don't think people fish as much as they used to. The economics of the situation with rig prices mean operators are more likely to plug and abandon."
The company is continuing to add strings to its bow and hopes to have an announcement on new technology mid-2018.
Mr Mackenzie said there was still resistance to new technology and that it was easier to develop products and services in partnership with operators
He said: "We're working on a specific system at the request of Statoil for North Sea well intervention. The nice thing for us is we know they need it."
Asked what Westerton will bring to the US market, Mr Mackenzie said: "We want to put the 'service' back in service company. We want to be available to our clients 24/7. We just mobilised for our first job with BHP in the Gulf of Mexico. We talked to them in January, at which point they had four contingencies. Then I got a call two weeks ago from BHP asking us to send tools out.
"We got the tool out to the rig in two days and the fishing was successful."
Mr Mackenzie said Westerton's employees are experts who don't take on jobs they can't do.
He said: "When we first started talking to BHP about the job, they asked a couple of questions and I said 'We can't do that'.
"I said that's not going to work and neither is your second contingency. You cannot physically do that, we are not going to take it on. They called back and said 'We've never really had anyone tell us no. Normally people would just find a way of getting around it or not say exactly why they don't want to do it, so we want to investigate that'.
"At Westerton, we just tell it like it is."
Recommended for you

Grip not slip: industry leading safety from V12