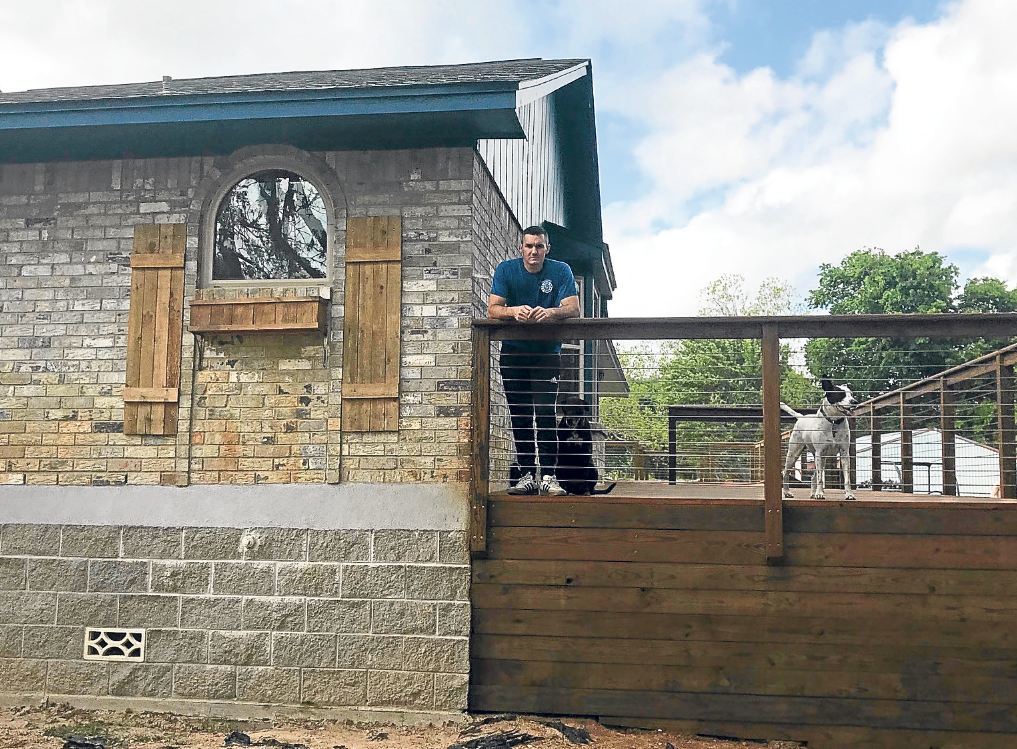 Mark Lammey talks to a former Inverness family who have found that living in Houston for a decade has raised their game – in more ways than one
Watching raging flood water destroy the family home and having to live elsewhere for months – while holding down a full-time job – doesn't bear thinking about.
But the Mackies rose to the challenge. The family, which swapped Inverness for Texas about 10 years ago, has come out the other side a stronger family unit.
Their home in Brazoria, south of Houston, has also risen.
The bungalow has been raised 4.5ft into the air, which should put it out of harm's way in the event of a repeat.
"It has pushed my retirement plans back a couple of years, but that's not a problem," said Colin Mackie, who works for an oil and gas recruitment consultancy.
Mr Mackie, who has a wife, a teenage son and two dogs, first spoke to Energy Voice about the experience in September.
At that time they had been living in a hotel for three weeks, having lost nearly all of their possessions when filthy water washed into their home in the aftermath of Hurricane Harvey in August.
Mr Mackie, vice president for the Americas region at JAB Recruitment, fought the waters for half a day, before admitting defeat.
Nonetheless, Mr Mackie put on a brave face, saying: "None of us were harmed or injured. Nothing was lost that can't be replaced. It's just material possessions.
"As a family, we're not negative people. It's my job to keep my wife and son as positive as possible. If I get negative it impacts them. I can't let that happen."
The Mackies moved back into their home a couple of weeks ago – seven months after vacating the house in anticipation of the floods.
Speaking to EV on a "beautiful day" in Texas, Mr Mackie said some days had been difficult, but that the time had "gone quickly", adding: "We're positive people – there have been some challenging days, but we're a stronger family for it."
Mr Mackie said: "We spent two months in a hotel and that was pretty rough because you're so confined. You're usually on holiday when you're in a hotel. That was not the most fun, but we managed to get into an apartment before Christmas, so that was good.
"It gives you more of a natural lifestyle. Some family were meant to visit us over Christmas but we had to cancel that.
"We spent Christmas Day with friends in Houston and New Year with friends in Oklahoma."
The repairs to the Mackie's home are almost complete, and should be finished in about two weeks.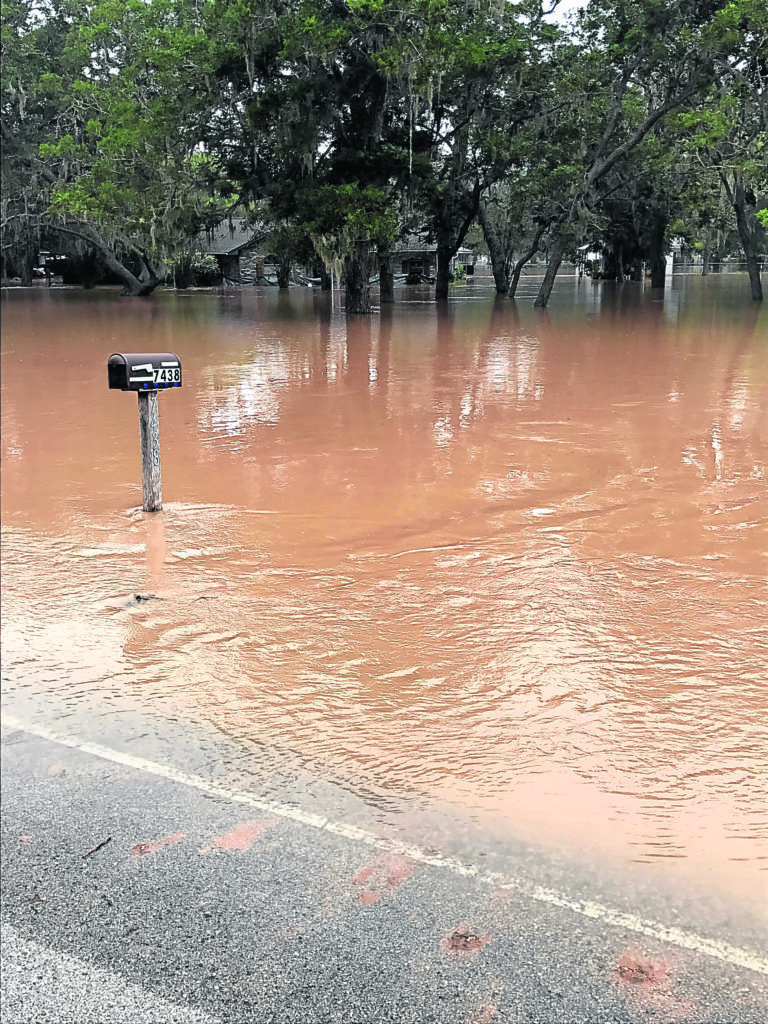 He said the process of raising the house was "amazing to watch".
Pneumatic jacks lifted the house onto piles which had been driven into the ground beneath it.
Contractors spent a month tunnelling, but the lift itself took just 24 hours.
"We used to have a bungalow," Mr Mackie said. "Now it's a one-and-a-half-storey house with a crawl space.
"With the devastation the flood caused, I didn't want my family to be put through that again.
"We love where we live. We could have knocked the house down and built another one, but that would have defeated the purpose of buying an old house with lots of history.
"We could have tried to sell it, but we might have got pennies for it – or we could raise it.
"We did a lot of research and found a company that could do it, so we went with them.
"It has worked out well. Obviously, nobody wants to see their house getting destroyed, but we've had a lot of help."
Mr Mackie said his wife, Cindy, had been "brilliant" and that his son, Ben, had "coped really well".
His and his wife's employers have also shown understanding.
"We've been very busy at JAB Recruitment. We might have expected some downtime after the flood, but it has been hectic. That's good because it has kept us focused.
"Our employers have been supportive. If we've needed a morning or a day off to let contractors into the house we've been able to do that.
"It has been a busy time for our careers and long may that continue."
Recommended for you

OPEC+ Answers Biden's Diplomacy With 'Minuscule' Output Hike