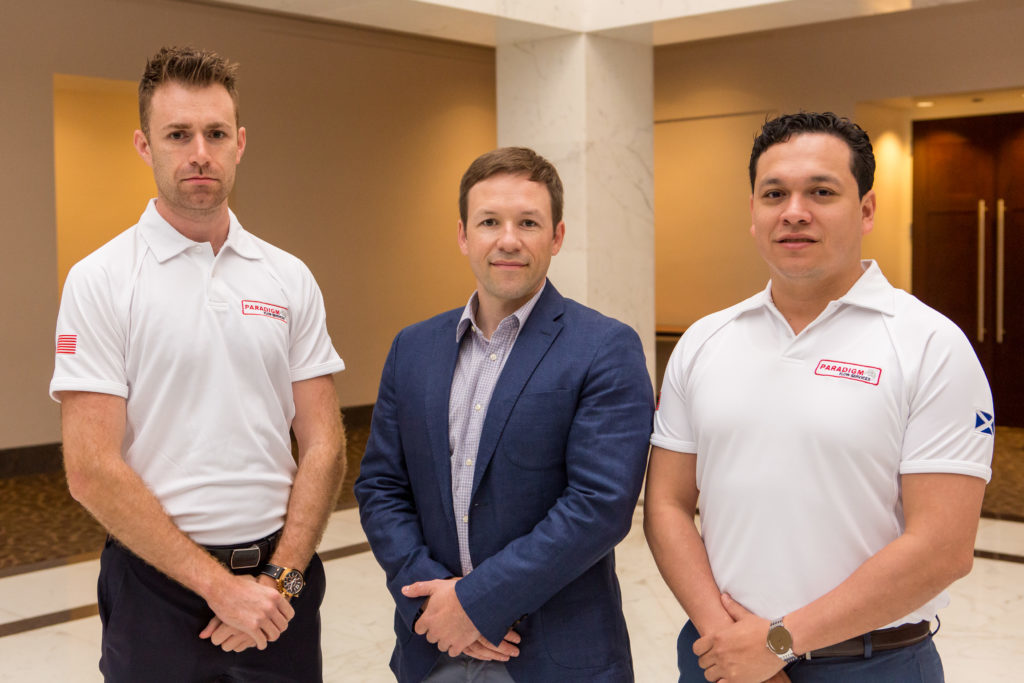 Aberdeenshire firm Paradigm Flow Services' Houston operation has won contracts worth £7million in the last year and secured a move to new, larger premises in the Texan city.
The oilfield service firm has also hired two new recruits − Fernando Hernandez and Andrew Forrest – who will add commercial and engineering capability.
Paradigm said commercial vice-president Kevin Keogh's move to Houston from the firm's headquarters near Banchory in late 2016 had played a big part in its recent success.
The company's Flexi-Coil intervention technology has also found favour with US clients.
The system can be applied to flowlines, riser and pipelines while live and online.
It boosts productivity by providing a cost-effective method for fixing blockages and restrictions to process flow.
Paradigm managing director Rob Bain said: "Like many, we have experienced an exceptionally tough time but it was always important for us to get on the front foot, invest in quality people like Kevin and Fernando for business development, and Andy who brings a very high level of experience and knowledge to elevate Flexi-Coil's technical capability."
"Our permanent presence in Houston has also been crucial in ensuring that we get ourselves in front of prospective clients, especially in key target markets such as Brazil and Latin America which are important areas of focus in our internationalisation plans."
He added: "There is no doubt that our commitment to our physical presence in Houston and the calibre of people we have operating from there have been instrumental in our success during the past 12 months and we look forward to building on this as we look to the future with confidence and optimism."
Recommended for you

Subsea 7 scoops contract with BP for work offshore Trinidad and Tobago