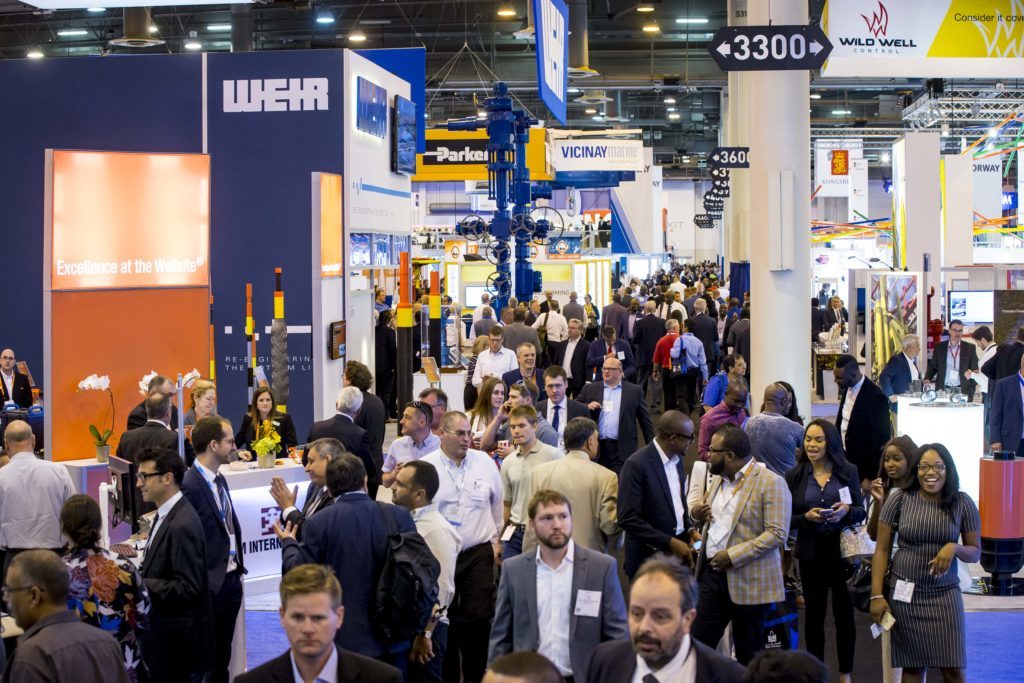 As the 2018 Offshore Technology Conference week draws to a close, optimism in the oilfield services sector is returning. Sean P. Heinroth, Vice President at EY Parthenon in Houston, explains why the market environment, from North America to the North Sea, is more positive.
A crisis of confidence has been felt across the global oil and gas sector, none more so than in Houston, a city with energy at its core. But while the prolonged effects of the downturn are still apparent, we are now seeing reasons for optimism.
Price points have reached beyond the US$60–65 mark, sparking investment in the industry, and hiring is picking up. There is more stability around pricing, too, with continued controlled production out of Saudi Arabia, as well as Russia, removing some of the volatility in the market. This has given hope to operators and oilfield service (OFS) companies alike, who can start to think about capital development plans. They now have the economics, as well as the appetite from shareholders and internal stakeholders, to support their growth.
The market context
With regard to the market environment, in North America the sector will continue to see the growth of shale. We have seen pick-up in basins such as Niobrara-DJ, but drilling activity has and will be largely concentrated in the Permian and Delaware basins.
This growth may present some midstream infrastructure challenges in the future, and there are price differentials depending on how and where you ship it. But these challenges will be tackled head on, particularly in the southwest, where any bottleneck that presents itself is forecast early on by the midstream companies. However, it could become more of issue in the less 'energy friendly' states.
Moving to offshore, globally, national oil companies (NOCs) have and will continue to develop their hydrocarbon assets – these assets are cost-advantaged and needed to support national budgets. The North Sea, as well as the Gulf of Mexico, are dominated by the international oil companies (IOCs). Onshore unconventionals have pulled capital away from these offshore developments, which tend to be longer cycle and require continued investment.
With prices recovering, there is an opportunity to push the offshore agenda again, to restore production and reserve levels to their pre-downturn trajectories. However, this clock has just restarted in the last 12 months or so, it may be another three to five years before we see activity really ramping up again.
Building better companies
So, with a way to go before a full recovery is made, how are OFS companies differentiating themselves, and remaining competitive and efficient?
The downturn has caused some commoditisation across the sector, as patents have been exhausted and investment in research and development has slowed. We will start to see cutting-edge technology emerge again in the next few years, but, now, it is less about technology differentiating companies and more about how companies are using and integrating existing technologies to differentiate themselves.
We are also seeing more collaboration across the sector. Operators are entering into joint venture (JV) alliancesJVs) to develop new capabilities in lower risk environments. Meanwhile, OFS companies are entering into JVs to test out the waters before entering into more permanent merger and acquisition (M&A) decisions. . The latter tends to require some scale, but it is something that is likely to continue.
Finally, the recent downturn has seen the sector work to increase operational efficiency to offset headcount reductions. Upstream operating models have changed, becoming more centralised and improving the ability to leverage best practices. The application of digital solutions, too, has taken root, particularly in the Americas. Automation, robotics and artificial intelligence have been used to replace more administrative tasks, allowing employees to focus on the more value-added aspects of their jobs.
While efficiency may result in lessening demand for labour in some areas, attracting new talent is still a priority. With concern about the sector's environmental impact and unease around job security from the younger generation, it will be a challenge for companies to attract the same workforce they could years ago. We will likely see changed recruiting behaviours, increased marketing and companies looking beyond traditional sources to find new STEM talent.
There is still a way to go before the sector fully recovers, but companies are finally seeing their chance to get back on track, and that will fuel optimism.
Recommended for you

A rising tide threatens LNG plants, IEA warns