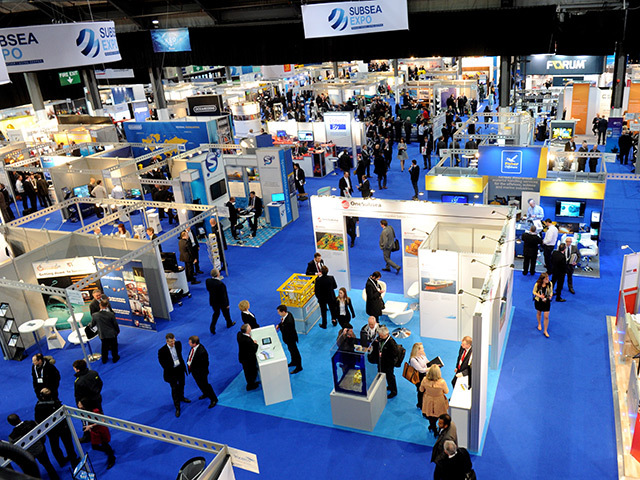 Enpro Subsea has bucked the trend growing from a small company of just five employees to 30 staff in just three years.
The company, based in Aberdeen, has seen its global footprint expand working in West Africa and the Gulf of Mexico as well as the North Sea.
Ian Donald, managing director, said its latest technology could be used by companies looking to enhance oil recovery from deepwater regions.
Speaking to Energy Voice at Subsea Expo in Aberdeen, he said working collaboratively with service companies allowed a "small company from Aberdeen to have a global footprint" overseas.
The company has just launched its most recent technology, Enhanced Subsea Sampling & Injection (ESSI), which has the potential to be used in a greenfield setting, brownfield setting and also decommissioning.
He said: "The technology is based around providing enhanced production from the individual oil and gas wells. The new technology acts like a USB port for each individual well which allows easy access to the flow and from that you can then enhance the production via flow intervention services via scale squeeze, multi-phase metering, sampling and multi-phase pumping.
"The unique technology has taken us several years to bring to the market, but we now have the early adopters for here in the north Sea, deepwater Gulf and for West Africa and that's worked well for us. It's been an interesting journey and a good time who have brought us together.
"We think there are different opportunities to use it in the development cycle and you can put it in in the greenfield setting, it's also very applicable to the brownfield setting where you can maximise the recovery from the existing assets. We also see some opportunities – which we're using a derivative of it – on the decommissioning side, so it goes across the whole project cycle.
"Enhanced production in this environment is crucial to make the most of the wells that exist.
"We've been working with partners collaboratively, we have MOUs with GE, Baker and Technip which allows a small company from Aberdeen to have a global footprint and access markets in the Gulf and West Africa. There's good opportunities in the North Sea, but we also see a technology wise, an expanding market overseas and we're looking to address both as much as is practical from here in Aberdeen."
Watch the full interview below.
For more from Subsea Expo click here.
Recommended for you

Sulmara opens new Aberdeen office after exceeding growth targets