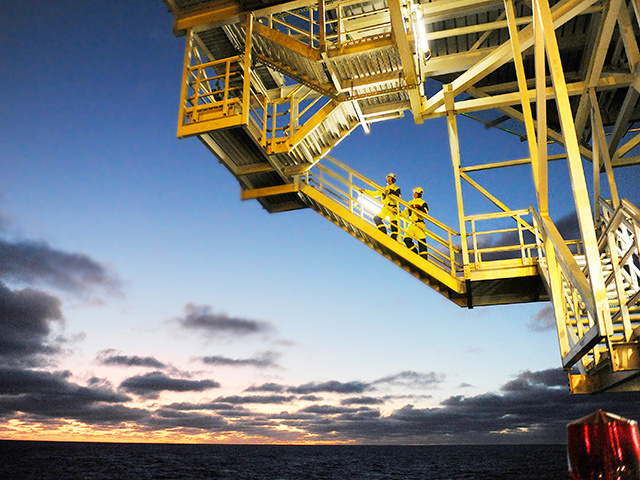 The iPad generation are leading the way to a safer and more cost effective oil and gas industry, it has been claimed.
Aker Solutions' product manager for all electric systems, Einar Winther-Larssen, said new talent is now starting to filter into more senior North Sea roles.
And he claimed that the younger generation are much more willing than their predecessors to look at alternative technologies to provide new solutions to old problems.
Winther-Larssen said: "You need to have the confidence behind what you put in. And that is starting to be more clear and is being introduced in the market.
"As the iPad generation are coming into management positions they are also keener to explore newer technologies.
"I don't think that would be done if management was afraid to take the risk of exploring new technologies.
"We've come to a point in the industry now that we understand we have to be a bit more risk conscious and use new technologies to get the benefits out of it."
Winther-Larssen made the comments during his talk at Subsea Expo 2017, currently being held in Aberdeen.
He appeared as part of the 'fields of the future' presentation to discuss the potential of moving subsea production systems (SPS) from hydraulic to all electric set-ups.
He claimed operators could reap the benefit of this switch through lower capex investment, lower opex cost, higher reliability and a lower risk of health and safety issues arising from the likes of hydraulic leaks
And Winther-Larssen said simplified control modules – which require minimal maintenance and can be remotely tested – would generally lower running costs.
Simplified all electric modules would be smaller than traditional ones, meaning smaller vessels could carry out any necessary work, he said.
Winther-Larssen said: "When we change to all electric everybody has the feeling that it gets more complex and the cost increases.
"But by changing the way we think about control systems and deploying and using intelligence in the control modules that we are actually able to get the costs down on SPS."
Winther-Larssen added that the Barents Sea would be the ideal testing ground for operators to trial the changeover.
But he admitted that there was still a lack of a strong motivating factor to make companies commit to all electric systems.
He said "Nobody has found the driver for changing.
"The problem with all electric is that there's so many ways to do it."
Winther-Larssen was also quizzed on the possibility of using renewable energy sources to provide 'localised' power to all electric actuators – rather than relying on umbilicals or internal batteries.
He said that it had been discussed at earlier stages but admitted it had not been properly looked into as a method for powering all electric SPS.
Recommended for you
X

Sector will thrive regardless of Brexit negotiations, says Shell CEO