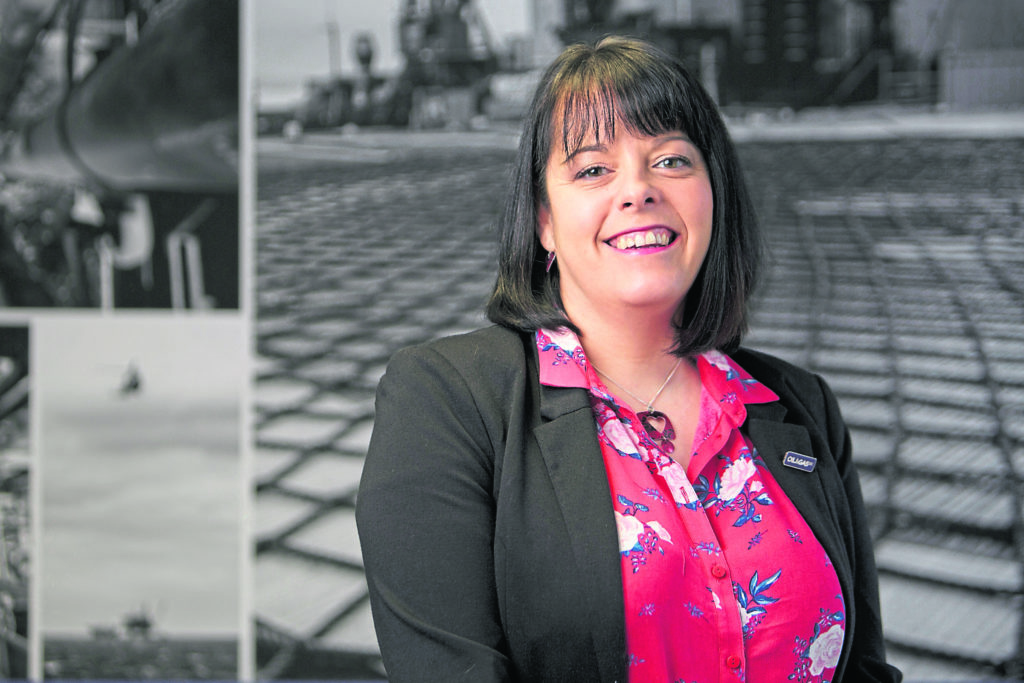 Two years ago, following fantastic collaborative efforts from 70 people in 31 companies, Oil & Gas UK's Efficiency Task Force (ETF) team published the first Subsea Standardisation guidelines and the signs are they've been put to good use.
While subsea engineering has helped maximise the life of existing production infrastructure, producing more oil and gas at lower cost, our subsea standardisation project addressed the UK oil and gas industry's tendency to "gold-plate" projects and push up operating costs.
We first looked at developing guidance to help the industry improve the economic viability of small pools, defined as those with fewer than 50 million barrels of oil equivalent, and increase their attractiveness to investors. A diverse group of operators, design consultants, manufacturers, fabricators and installation contractors committed to working together to understand the challenge.
From the start it was apparent these experts shared the ETF ethos, in seeking out, promoting and providing access to efficient practice while maintaining safe operations. Their collaborative mindset was instrumental in helping the ETF to deliver the Subsea Standardisation guidelines, which revealed many opportunities for improving the competitiveness of project delivery, with the potential to deliver significant savings in subsea projects.
Various companies provided case studies, with Spirit Energy offering its West Pegasus field as a theoretical example for analysis. By applying the guidelines, our project team identified savings of potentially up to 25% in areas including design optimisation, revised field layouts, efficiencies in valves, trees and control systems and by combining umbilical cables in pipeline trenches.
The feedback from firms like Spirit is they see guidelines as a useful reference point during the completion of design reviews, helping to ensure they continue working towards the optimum solution.
We are seeing an evolution in the way the industry is using the guidelines. They are now being applied as firms seek to reassess a broader range of projects considered marginal and requiring a more effective framework, or different way of thinking, to unlock their potential.
At this larger-scale perspective, we are observing the same potential to deliver cost savings, in this case of up to 24% including project management and engineering, procurement, manufacture and fabrication, transportation and installation activities.
How a company approaches and adopts these principles is crucial and early engagement between client and the supply chain is a priority. We've seen major contractor companies like WorleyParsons extract value by adopting the structure and underpinning philosophy of the guidelines to develop a customised framework that will continue to support its drive to capture standardisation-based efficiencies across its portfolio.
Overall, we're seeing growing evidence the principles of standardisation can be used to save project costs and we are collaborating with companies to capture what they have achieved to date and how this was accomplished. It is this continued focus on project delivery efficiency that will unlock the next generation of North Sea development and help us realise the ambition of Vision 2035.
More information about the Subsea Standardisation Guidelines is available on the Oil & Gas UK website at https://oilandgasuk.co.uk/ efficiencyhub/#efficiency-hub+category:efficiency-tools
Dr Jaffray will be speaking at the Subsea Expo conference with ETF chairperson, Phil Simons, at the Aberdeen Exhibition and Conference Centre.
Recommended for you

BP, Adnoc, Masdar tee up energy transition spending