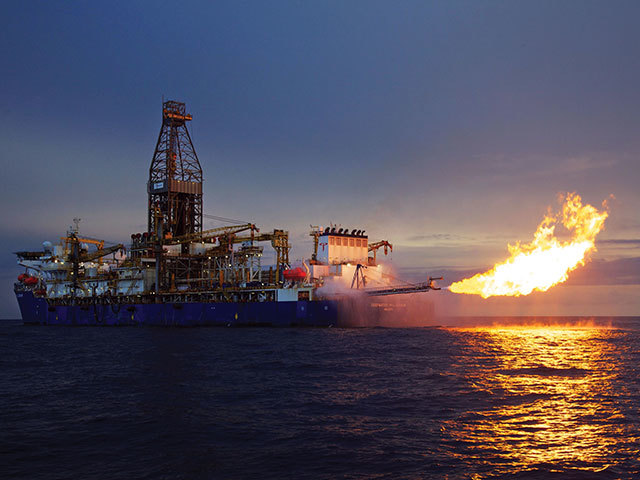 Officials from Mozambique have showcased the level of investment in the prolific Rovuma basin in a bid to attract the expertise of North Sea companies to its supply chain.
Natalia Camba, local content manager from the country's National Petroleum Institute, was speaking at the opening of Subsea Expo about a trio of projects off the country's coast which have attracted a combined $54bn of investment (£42bn).
Mozambique's oil and gas sector remains in its "infancy", with hopes to attract UK expertise to further develop the industry.
Ms Camba said there are "opportunities everywhere" for suppliers, with the Rovuma Basin so far being assessed to have 165 trillion cubic feet of gas in place.
The region has two projects already in development: the $8bn Coral field which is due to begin production in 2022 and the $23bn Golfinho/ Atum field.
Meanwhile the third, the $23.6bn Rovuma LNG project, is due for final approval in the first quarter of this year and will produce 15 million tonnes of liquefied natural gas per year.
Ms Camba said the country offers "countless opportunities for investment" throughout the value chain, with the approval of projects "contributing to the building of infrastructure, hence boosting exploration interest".
She pointed to a host of areas that UK firms could get involved in, from industrial services to supply vessels and lab analysis services, with the government's local content regulations benefiting those who are in some way partnered with companies based in Mozambique.
The country expects further exploration drilling as a result of its upcoming sixth licensing round later this year.
Ms Camba was speaking at the Global Opportunities Business Breakfast hosted by Scottish Development International and the UK's Department for International Trade.
Also speaking was Ketan Pednekar, SDI's senior oil and gas trade specialist based in Mumbai.
He told the conference there was "a big opportunity for all of you to be suppliers for these subsea projects" upcoming in India, particularly major developments in the Bay of Bengal.
Mr Pednekar highlighted the third "cluster" of the 98/2 oil and gas project off the country's east coast, which will see State-controlled operator ONGC invest $3.2bn.
The award of works is expected next year ahead of production in 2023-24.
He also referenced work at the 2004/1 asset, also in the Krishna Godavari basin, which will cost $560m, with work expected to be awarded later this year.
Recommended for you

£100bn of North Sea projects held up as production hits 30-year low