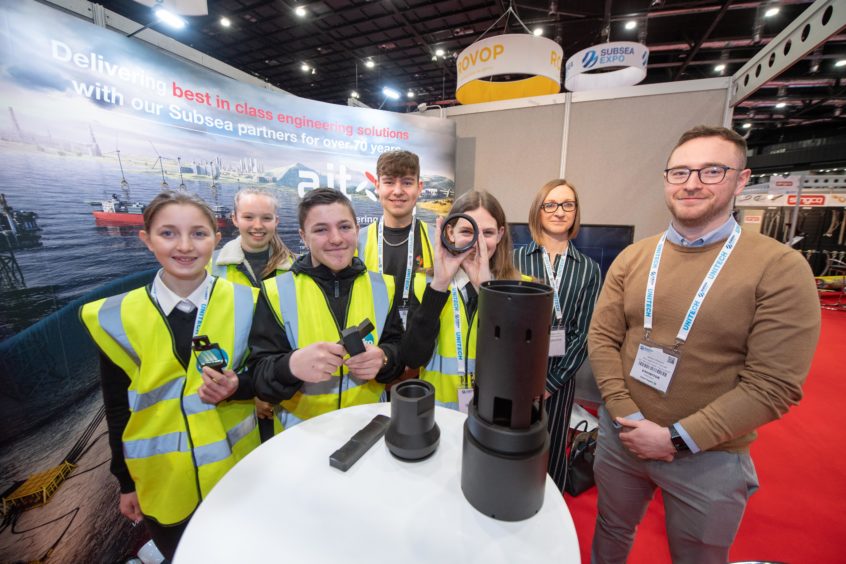 More than 140 young people from a dozen schools around the north-east of Scotland took part in the final day of Subsea Expo 2020.
Opito's Energise Your Future event, held at Aberdeen's P&J Live yesterday, aims to connect S4-S6 pupils with industry and the North Sea subsea sector.
With a focus this year on the energy transition and clean energy subsea technology, many young people were also able to gain an insight into future of the offshore industry.
The Subsea UK event involved STEM challenges and a tour of the exhibition floor.
Pupils watched a presentation and visual demonstration from Bridge of Don subsea energy firm EC-OG, who are currently working with a number of North Sea operators including Chrysaor, on providing clean power and storage to oil and gas assets.
EC-OG co-founder Richard Knox said young people can "easily relate" to his firm's technology due to its ability to cross over from oil and gas to renewable energy.
He added: "It's also good because they're getting to see what the future might be like so that when they go into employment this is perhaps the kind of things they will be working on."
Lochside Academy S6 pupil Kate Grayson, who cited an interest in remotely operated vehicles and subsea engineering, said the "vast array of companies" exhibiting was the main draw of the event.
She added that she liked seeing "what work went on offshore and what was involved".
Caroline Roberts Haritonov, director of engineering consultancy Astrimar, said her firm was "passionate" about the next generation of coming through as the opportunities for young people are "potentially bigger than they've ever been before".
She added: "We need this next generation to be the technologists of the future that are going to make our path to net zero possible.
"We don't need campaigners, we need engineers and scientists".