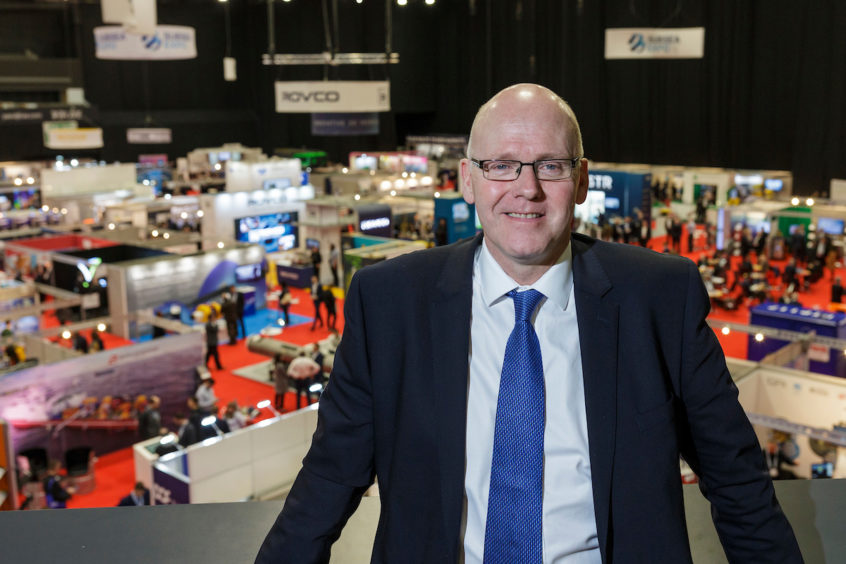 Organisers of Subsea Expo have opted to postpone the 2021 showcase due to the recent tightening of Covid-19 restrictions.
Industry body Subsea UK had hoped to kick off Subsea Expo in Aberdeen in late February.
But the world's largest underwater engineering event will now take place on May 25-27.
Subsea UK acknowledged the delay would be "disappointing" for exhibitors and sponsors.
But the organisation said there was "no appetite" among members and wider industry for a virtual event.
Subsea UK chief executive Neil Gordon said delegates wouldn't want to miss out on chances to share market intelligence via informal, face-to-face conversations in and around the exhibition.
Mr Gordon said the three-month delay would help Subsea UK make sure exhibitors and delegates can make meaningful connections and learn about new business opportunities in safety.
Mr Gordon said: "At the time of setting the February dates, we were confident that the worst of the global pandemic would be behind us.
"Given the current situation with Covid cases rising and restrictions being re-imposed rather than lifting, we seem to be going backwards and the ability to host a large-scale event in late February next year is becoming increasingly unlikely.
"Postponing the event is therefore the sensible thing to do. We appreciate this will be disappointing for our exhibitors and sponsors but by working closely with the venue, P&J Live, and the industry we've been able to move the event to May 2021 when we can deliver it safely and secure maximum attendance from the UK and overseas."
More than 40% of exhibition space has already been booked for Subsea Expo 2021, whose theme is Oceans of Opportunity – harnessing the Blue Economy.
Recommended for you

Delegate registration opens for free-to-attend Subsea Expo 2023