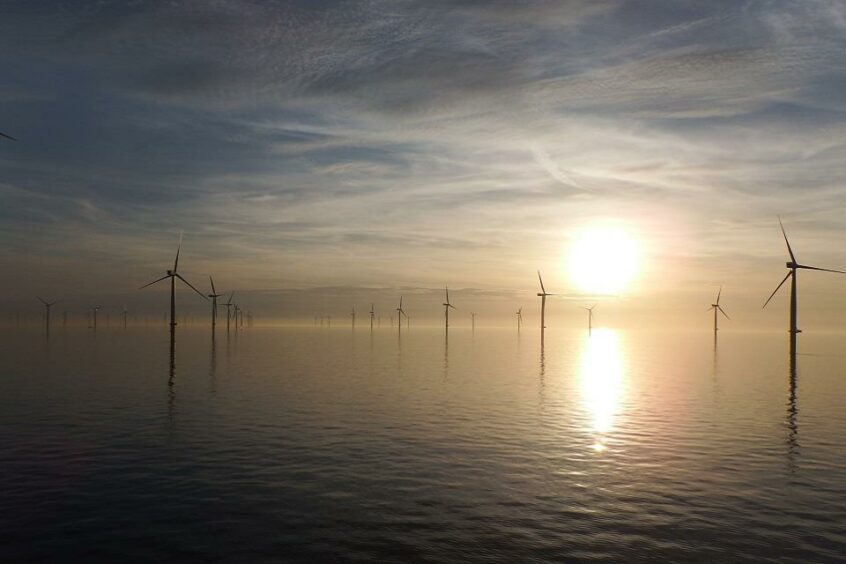 The spread of offshore wind farms in Scotland could dent a key Shetland net zero project, which is working to decarbonise nearby oil and gas assets.
Orion project coordinator Gunther Newcombe says the scheme's goal to turn the island into a green energy hub is likely to be impacted by an absence of ScotWind developments nearby.
It was revealed in January that no applicants were successful in securing acreage in the large NE1 area to the east of Shetland.
There was interest in the zone, but none of the would-be developers cleared the hurdles needed to secure an option agreement.
ScotWind manager Crown Estate Scotland picked 17 offshore wind projects – totalling about 25 gigawatts (GW) – that will be constructed in Scottish waters in the coming years.
But there are concerns that with no projects selected for offshore Shetland, it will hamper the island's ambitious decarbonisation plans.
The Orion – Opportunity Renewables Integration Offshore Networks – project is aimed at turning the island into a renewable energy hotspot.
The scheme plans to supply low carbon power to nearby North Sea fields and produce vast quantities of green hydrogen, much of which would be exported.
Oil and gas terminal's in Shetland, such as Sullom Voe, would also be repurposed to support the new activities.
It is hoped that by supplying low cost renewable electricity to homes and businesses, Shetland will be able to tackle its fuel poverty issues.
Speaking at Subsea Expo in Aberdeen Mr Newcombe, an industry veteran and former director of operations at the Oil and Gas Authority (OGA), said if NE1 is not allocated a wind farm, it will have a "significant" impact on Orion.
He said: "If you want to create green hydrogen an industrial scale then you need offshore wind licenses to do that. There's not enough onshore wind.
"Obvsiouly we were disappointed to see that it (NE1) wasn't awarded; what we do know is that it was bid for.
"We have talked to some of the companies that bid for the zone and we have talked to some of the companies that weren't successful in the ScotWind round."
Shetland's offshore wind ambitions, in the medium term anyway, now hinge on a clearing process that could take place in April.
It would allow the NE1 area to be dished out to an unsuccessful applicant – 74 ScotWind bids were made in total.
Mr Newcombe said: "We hope that the clearing round will happen because it is not guaranteed that there will be one. We're doing our very best to promote one right now."
He added: "As far and Shetland and Orion are concerned, we are really keen to see that block named inside the clearing round."