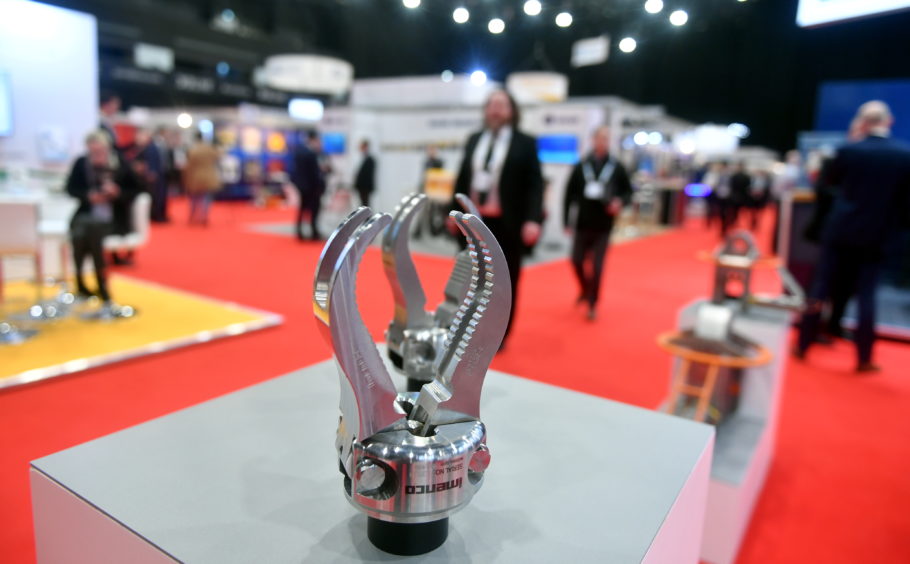 Subsea Expo, the global underwater showcase in Aberdeen, is set to return to pre-pandemic numbers this year, with more than 6,000 visitors expected.
Taking place at the P&J Live in Aberdeen from 21 – 23 February, Subsea Expo will dive into opportunities in the Blue Economy, estimated to be worth $3 trillion by 2030, according to the Organisation for Economic Co-operation and Development (OECD).
The 6,000+ visitor target would mark a return to form for the conference post-Covid.
In 2020, Subsea had record attendance of nearly 6,700 before dipping to around 4,000 in 2022 due to the pandemic. No show was held in 2021.
Global Underwater Hub, which organises the exhibition, has unveiled its packed plenary and agenda for the event, which will include Ørsted, the North Sea Transition Authority, Salmon Scotland and the UK Marine Energy Council.
Themed on "Into the Blue", the 2023 event will highlight the potential of the underwater economy and the need for industry to maximise the economic opportunities therein; for Scotland, that's likely to include huge offshore wind leasing projects like those of INTOG and ScotWind.
Around 90 industry experts, including those from Ping Petroleum, Equinor, Baker Hughes, Oceaneering and others will deliver presentations during the conference.
Andrew Bowie MP, UK parliamentary under-secretary of state for Exports, will open the plenary session, which will then be chaired by TV broadcaster and GUH head of communications Kirstin Gove, covering areas including offshore wind, marine energy and aquaculture.
On the session will be Sue Barr, chair of the UK UK Marine Energy Council; Pauline Innes, director of supply chain &decommissioning, North Sea Transition Authority; Benj Sykes, VP – offshore, head of environment, consenting and external affairs, Ørsted; Tavish Scott, chief executive, Salmon Scotland; and Neil Gordon, chief executive of Global Underwater Hub.
Neil Gordon, chief executive of the GUH, said: "With the rise of the Blue Economy and the acceleration of the energy transition, we're seeing an unprecedented scale of opportunity on which our industry can capitalise. With this comes the need for more skilled companies and individuals with renewables expertise.
"Investing in and developing these skills and knowledge is part of our journey towards net-zero, helping the UK to competitively develop and deliver the technology and services to support the acceleration of the energy transition, cementing the UK as a world-leader in low-carbon and creating the jobs and exports of the future."
Entrance to the exhibition and conference is free of charge.  Advance registration is recommended via the event website, www.subseaexpo.com