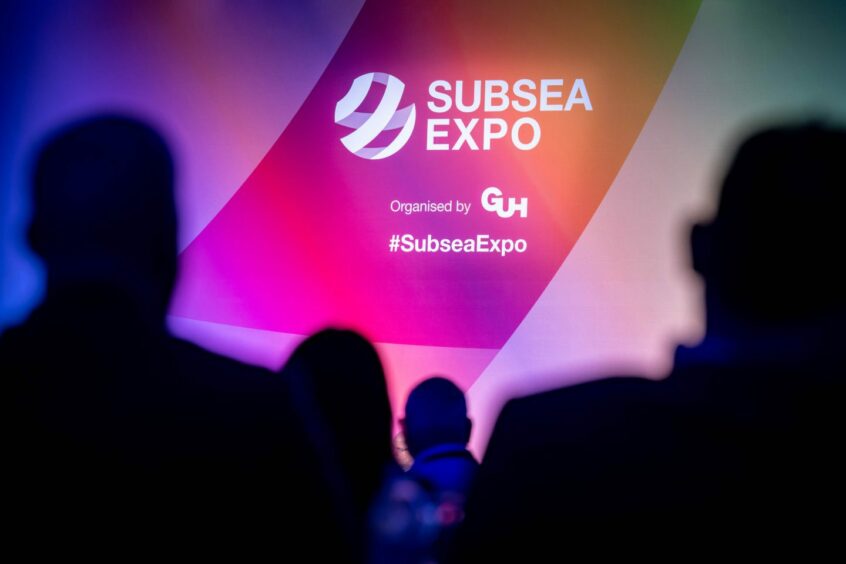 As Subsea Expo 2023 comes to an end, a pre-pandemic number of 6,000 attendees walked through the doors of P&J Live since Tuesday.
The event, hosted by Global Underwater Hub, offered presentations and panel discussions on a range of topics for its delegates that travelled from over 50 countries.
Despite running an event last year, chief executive of Global Underwater Hub, Neil Gordon, says the aftermath of the COVID-19 pandemic impacted the previous Subsea Expo.
Mr Gordon told Energy Voice that he thinks the event went "brilliantly" and he enjoyed hearing "the enthusiasm from the exhibitors and from the visitors".
"There's some really positive, excellent feedback about the conversations they're having and doing business," the Global Underwater Hub boss added.
This year's expo hosted "lot more in offshore renewables, defence, agriculture", Mr Gordon said,
However, "there's no doubt about it, oil and gas is still a huge and important part and the mainstay of the subsea and underwater sector," he added.
The event proved to be a success for exhibitors, with people unable to leave their stalls to attend presentations due to the demand they were experiencing.
"When we opened the doors on Tuesday, I was astounded by some people saying they were hoping to go to some of the conferences and they said they couldn't because there were people waiting at their stands to talk to them."
Subsea Expo ventured into new topics this year, with a panel discussion on defence being hosted on the opening day of the show.
This is something Mr Gordon would like to see return: "I've had some really interesting conversations today, which we'll be following up with as well," he added, "it's been very successful."
For the organiser, the key takeaways on day three were not the number of people coming through the doors but instead the positive discussion and feedback that came from the event.
"Success for me is the feedback saying, yeah, we've really had a great event.
"So the takeaway is, let's hear from the exhibitors and the delegates. What can we do to deliver more, we're always looking at continuous improvement."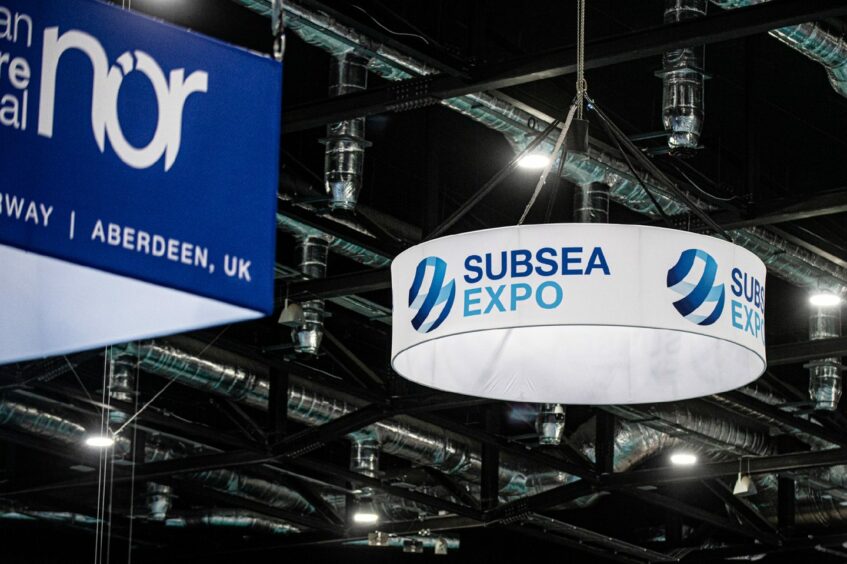 In Mr Gordon's opinion, it is essential for events such as Subsea Expo to see government representation to see collaboration between those running the country and industry.
"We've got to continue to tell our story and get them to help and understand because what we're trying to achieve as an organisation is creating economic growth for our members and for the industry.
"That's what government wants. We're trying to achieve the same objective.
"It's about creating that value for the people and for the companies, but also for UK PLC and Scotland PLC."
Now for Neil Gordon and his team at Global Underwater Hub, it is time to "evaluate" and "reflect on how well this went, and then look for what else" before getting the ball rolling on Subsea Expo 2024.