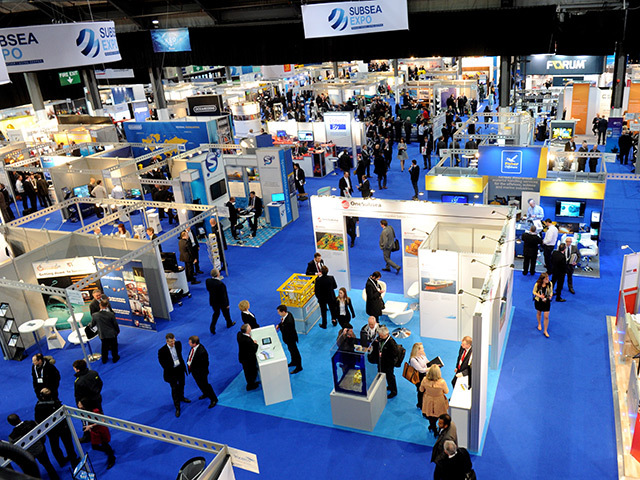 Subsea UK is focused on promoting the breadth of expertise and experience that sets the British subsea sector apart. The Subsea UK Awards are an opportunity to publicly recognise the talent and innovation demonstrated by both companies and individuals, while showcasing the new developments in technology that highlight why the UK is the world-leader in subsea.
While the oil and gas industry enjoys a year round calendar of awards schemes, Subsea UK believed that there should be a dedicated celebration of the growth, excellence and talent demonstrated purely in the subsea sector and, in 2007, the inaugural awards were presented.
Just as Subsea Expo has grown so too has the awards dinner, an indication of how the industry has embraced and values this recognition of achievement. The 2014 awards dinner welcomed over 850 guests with finalists ranging from some of the most recognised industry players to small, niche firms who are pushing the boundaries of technology and innovation.
It is unsurprising that for an industry that demonstrates ingenuity, innovation, hard work and creativity on a daily basis, competition is fierce and judging is tough. This year's winners will join a long list of names which represents a who's who of the subsea world and demonstrates just why the UK subsea sector is at the forefront of the global stage.
We talked to some of last year's recipients to find out the impact on their business of winning a Subsea UK Award.
PSL took home the Innovation for Safety award for its development of LIGHTPATH, a reliable low power source that can provide guide path illumination for a number of subsea applications with battery back-up to provide a fail-safe system in the event of mains outage. It was the first time the St Andrews based company had entered, encouraged by a number of successful product trials with saturation divers operating in the North Sea.
"It was a great opportunity for us to meet peers in the industry, and to showcase the work we had been doing on our lighting concept, LIGHTPATH," explained PSL's director Don Walker. "It's not every day you get to show your work to a captive audience of several hundred people.
"Winning an industry award voted on by your peers really opened a lot of doors and we made some excellent new contacts. There has been a significant increase in interest in the LIGHTPATH concept from around the world as the award has been highlighted and picked up by various publications. We have also had very positive feedback from companies and individuals trialling the product. In fact, every diver who has used the system to date has supported it and said that they would like it to be a standard piece of kit while working offshore, which is a huge endorsement for us. As the significant safety benefits become more widely appreciated this recognition will, we believe, see an increase in uptake of this global concept."
Expro, the international well flow management specialists, picked up the award for exports having grown its revenues to over £150 million in 2013 thanks mainly to its expansion in emerging markets, particularly West Africa.
"Expro works closely with Subsea UK throughout the year, supporting events and contributing to the magazine and we recognise the importance of submitting an entry for such a coveted event," said Colin McKenzie, subsea director at Expro.
"We entered the Global Exports Award to demonstrate our major success in international markets. We are proud of our export strategy and our ability to adapt to the changing subsea markets."
As well as recognising the work of Expro's industry partners and suppliers who support the firm in its operations, the award allowed the firm's employees to reflect and celebrate the significant work that has been undertaken to make Expro an international leader in its field.
"The rapid international growth over the last three years has put increasing demands on our employees and recognition of the work at such a prestigious event has built momentum and motivation for building on achievements."
The Emerging Talent Award was picked up by Richard Bell of Apollo Offshore Engineering who was nominated by his colleagues in recognition of his work in growing the company's revenues in the North and South East of England. Richard was instrumental in developing Apollo's Process and Flow Assurance client base in Aberdeen, with the firm now the trusted engineering partner for many of Aberdeen's biggest operators and contractors.
"We recognised the role Subsea UK plays in the industry and wanted to be associated with them through the awards. Apollo was still a very young company however and so we wanted to establish the business before entering," said Richard who works for the firm as an engineering director.
"The evening itself is a great night, but it is also a way to raise your profile through a respected industry body. Brand awareness is a huge benefit for us; seeing our logo alongside not only Subsea UK's but also a number of other well respected companies resulted in a number of sales leads which was a bonus."
Bibby Offshore was named Company of the Year in recognition of its continued growth and investment in people.
"Subsea UK does an excellent job advocating on behalf of our industry. Whilst it's great winning awards, to be recognised by such an organisation means a great deal to us," said chief executive Howard Woodcock.
"The UK subsea sector can be extremely challenging to work in at times; to be recognised as the best in the business, and to acknowledge the successful journey Bibby Offshore has been on over its ten year history is testimony to the hard work and dedication from the entire team at Bibby Offshore. To identify this among our industry peers is the greatest form of recognition and appreciation."
"We have attended the Subsea Expo event for a number of years and find real value in exhibiting at the conference. This is the first time we have entered the Subsea UK Awards, and the whole team at Bibby was delighted to be announced as winners.
"To be recognised as Company of the Year by Subsea UK has had a fantastic impact on our business," he explained. "In the first instance, it was great recognition for all employees of Bibby Offshore. To acknowledge their hard work and determination really does matter. Knowing that their efforts do not go unnoticed across the wider UK subsea industry is a very satisfying form of recognition.
"Furthermore, to be credited in this way by a major industry body assures our business partners, stakeholders, suppliers, clients and prospective clients that Bibby Offshore will deliver safe, effective and value-added subsea services to the market."
Recommended for you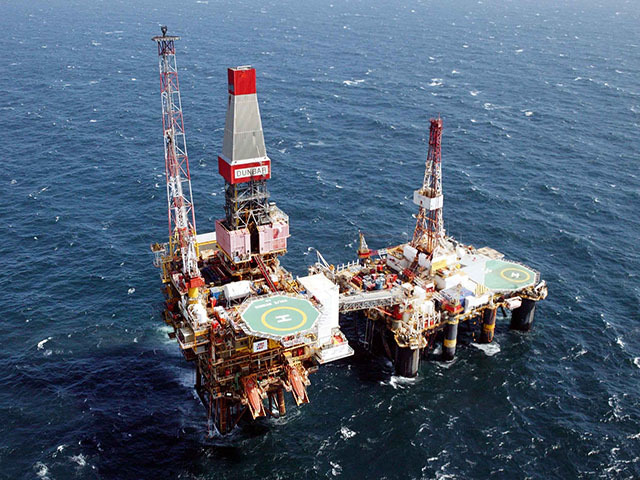 TotalEnergies warned by HSE over state of Dunbar crane