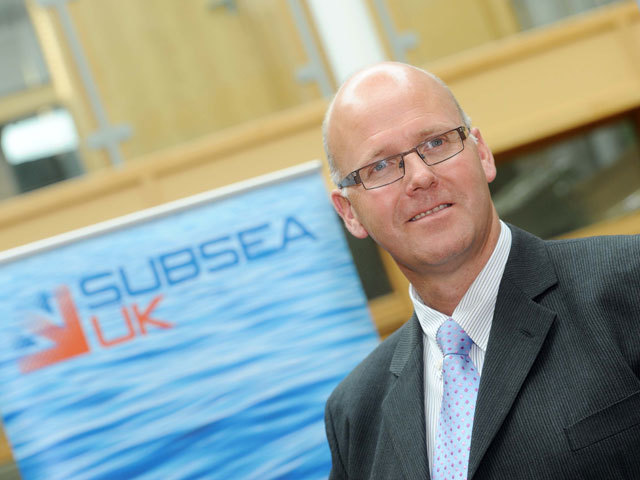 As the Subsea Expo kicks off in Aberdeen this week Neil Gordon, chief executive of Subsea UK, has taken up the role of Energy Voice's guest editor. Follow along each day as he spells out the challenges and triumphs the industry faces.
The UK still boasts the single largest concentration of subsea capability and excellence in the world. Our challenge is to maintain that position in the face of the current drop in oil price and increasing global competition. This means we need to get better and quicker at developing new innovation and technology – which is a key theme at Subsea Expo this week.
 
The first half of 2014 saw our sector continue the upward curve we have enjoyed in recent years with most companies reporting strong order books. The growth wasn't confined simply to the UK; our industry enjoyed expansion internationally with exports growing to almost 50% of our total revenues.
 
However, during the summer of 2014 we started to see a cooling off period that has been compounded by the drop in oil price.  We have also seen the dynamics changing in other parts of the global subsea market. Australia has perhaps peaked slightly and we have seen it cool off as it begins to move from a CAPEX intensive region into a more OPEX focussed operational area. We are starting to see a drying up of projects in Africa but Mexico's energy reform last year will have a significant impact on companies in the Gulf of Mexico as its deepwater market begins to open up.
   
The sharp decline in oil price is resulting in the inevitable cut-backs and job losses. Due to the cyclical nature of our industry, most of us have been here before and we know that we cannot afford to panic. Talk of crisis and collapse of the North Sea industry is not helpful and does not truthfully reflect the situation. Without minimising the impact of such a swift decline in commodity price there are, I believe opportunities, particularly for the subsea sector which now plays a fundamental role in the oil and gas industry's future.
 
Recalibration of costs and a greater focus on efficiency, while painful, also present opportunities to closely examine how we have been operating. Efficiencies will be looked for and expected across the industry and undoubtedly there will be the knee-jerk short-term solutions but more strategically and where the subsea sector can play a pivotal role is in driving long-term change and efficiency through innovation and technology and this is therefore a major focus for Subsea Expo but also a major priority for Subsea UK throughout 2015 and beyond.
 
While the fiscal regime is outwith our control, it is within our sphere of influence and Subsea UK, along with all the other usual suspects, is engaging with Government on securing some immediate fixes for the North Sea.
 
At the moment, we are not only one of the most mature basins, but also one of the most expensive in the world with up to 81% taxation, something that is not sustainable when compared to our international competitors who offer a more attractive rate and a more stable fiscal environment.
 
While the Government is in no doubt about what needs to be done, it has to recognise that there is a greater sense of urgency. In addition to the fiscal regime, we need to see the recommendations from Sir Ian Wood's report on maximising economic recovery implemented quickly through the new Oil and Gas Authority. In an election year, the necessary fiscal changes will be hard to swallow but if the Government wants to sustain tax receipts from oil and gas and not deal with major job losses, then it must take action now.
 
If the right fiscal environment exists, then operators will look to invest and explore in the North Sea. Our maturity means we have assets that are thirty or forty years old which are significantly passed their original design specification. But because of this we have become leaders in integrity management as well as inspection, repair and maintenance work. Similarly new technology has helped us exploit smaller fields, which has been the backbone of the subsea industry. And we must build on this area of capability, exporting it to other regions.
 
Having moved from perpendicular drilling to directional drilling and then subsea "tie backs" to existing assets, our industry has pioneered engineering in the use of wet trees, umbilicals and flowlines so that we can now increase these assets capabilities and make smaller fields profitable and economically viable.
  
There may be wells that are currently not accessible but thanks to our sector's constant innovation that will undoubtedly change. Technology and innovation are vital to our industry's survival and later this week we will be unveiling the areas of focus for new technology development under the re-energised NSRI – National Subsea Research Initiative.
 
To maximise economic recovery, the industry will increasingly look to the subsea sector and we need to be in a position to capitalise on that. We need to be bold and ambitious and not tempted into "retrenching" mode. Our industry is fast-paced, dynamic and exciting. We are globally recognised experts in our field and we must use the current challenges to drive the innovation and technology for which we are renowned. Subsea UK will demonstrate leadership by pushing the industry to more quickly adopt innovation and technology, by engaging with Government so that they recognise the strength and capability of the industry and what is required to help it grow and by working with our members to help them exploit the opportunities in what may be one of our most challenging years ever.
I am delighted to be the guest editor for Energy Voice during the week of Subsea Expo. It is an opportunity to showcase the entrepreneurialism, dynamism, success and resilience of the subsea sector. Subsea Expo, now second only to Offshore Europe in scale, will bring the industry together to explore how we address the challenges of the lower oil price in a very crucial period.
Recommended for you
X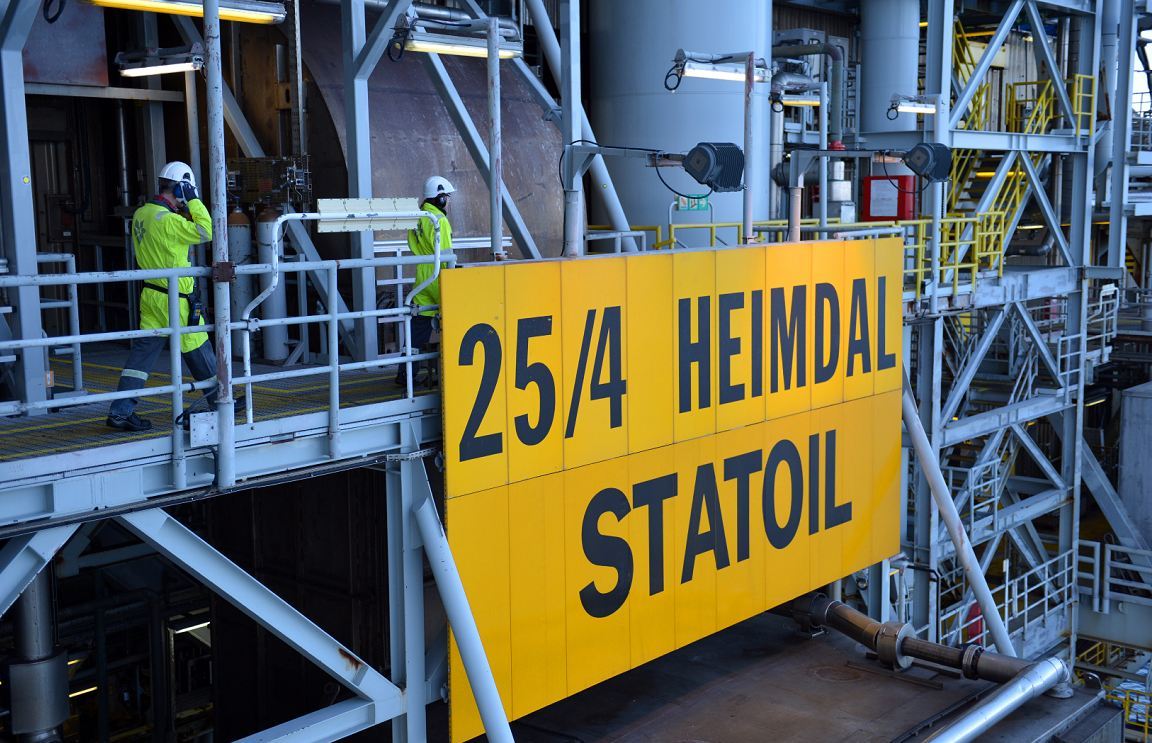 Statoil makes new Krafla discovery