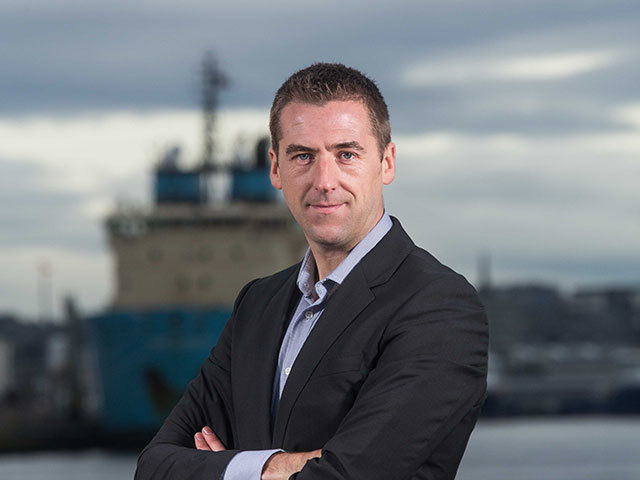 Aberdeen energy services firm FlexTech said yesterday it had tied up deals worth more than £250,000 so far this year, shaking off the effects of an industry-wide malaise.
The announcement comes as FlexTech and its industry counterparts limber up for Europe's largest annual subsea conference and exhibition.
Subsea Expo 2015, which opens at the Aberdeen Exhibition and Conference Centre on Wednesday, will focus on the challenge of sustaining a £9billion industry hit hard by lower oil prices.
In Monday's statement, FlexTech — which is primarily involved in flexible pipe and rise engineering projects, offloading systems and integrity management and inspection — said it will provide services for two unspecified oil and gas majors for onshore and offshore work in the UK and North Sea.
Engineering director Craig Keyworth, said: "The contracts separately cover two and three year service agreements with clients the team has previously worked with, representing a solid commitment from our customers.
"In the current market relationship building is imperative, and at FlexTech we strive to offer significant advantages to our clients. Our fixed price work scopes ensure efficiency and flexibility, while representing real world savings."
Founded in 2013, FlexTech has manufacturing and research and development operations in Aberdeen, Lincolnshire and Grimsby.
It employs 12 subsea and marine specialists and aims to hire another five employees over the next 12 months.
In addition to FlexTech, separate announcements came Monday from a trio of Aberdeen oil and gas firms that are booked in to showcase their products at this week's Expo, which looks set to attract more than 6,000 visitors.
Offshore engineer AquaTerra Energy is set to make a splash with its groundbreaking new equipment, while Specialist Subsea Services (S3) and marine operations support provider ETPM have made a number of senior appointments.
AquaTerra said its new Riser Monitoring System (RMS) will let operators accurately assess the amount of wear and tear sustained by risers — conduits that carry materials from subsea oil wells to drilling facilities on the water's surface.
In doing so, the RMS will help operators cut costs by preventing risers either being scrapped prematurely or pushed too far, the company said.
Meanwhile, remote operated underwater vehicle (ROV) provider S3, has hired Jock Nicol — formerly of Kvaerner, Fugro Subsea Services and Hallin Marine — as its new sales manager.
ETPM also on Monday said it had brought in Mike Flaherty and Keith McGregor to help direct its new specialist survey recruitment team and ROV division.
Mr Flaherty most recently specialised as a business development consultant with a number of companies including Veripos, Viking Seatech and iSurvey, while Mr McGregor has held board level positions with the likes of HMB Subwork, SubSea Offshore and DeepOcean.
For more Subsea Expo news click here.