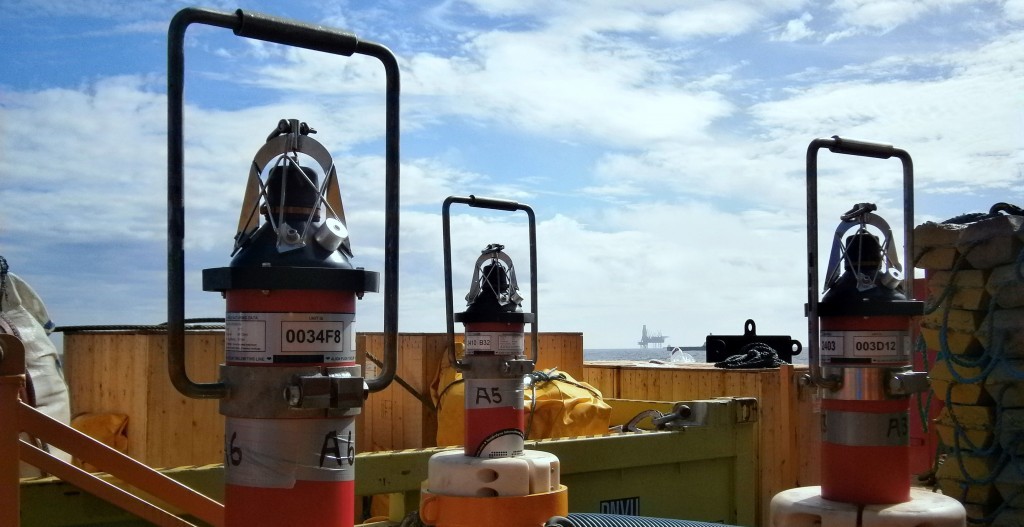 Marine equipment company Sonardyne International UK yesterday tied up a deal to supply Seatronics with £1million-worth of its 6G acoustic positioning technology.
The order was placed at the Aberdeen Exhibition and Conference Centre on day two of Europe's biggest offshore energy industry event, Subsea Expo 2015, which finishes today.
It is not the first contract Sonardyne has managed to secure at this year's installment of the expo.
On Wednesday Forum Subsea Rentals agreed to buy more 6G Long BaseLine (LBL) acoustic navigation equipment from Sonardyne, whose Aberdeen operations are based out of Bridge of Don, for an undisclosed fee.
The 6G equipment acquired yesterday by Seatronics, which is owned by subsea services provider Acteon, will be used as part of the survey and construction stage of a major new field development project off the coast of West Africa later this year.
The order includes multi-functional Compatt 6 transponders and Ranger 2 Ultra-Short BaseLine (USBL) positioning systems.
Sonardyne said its Ranger 2s are equipped with a so-called Gyro-USBL, which calculates positions by emitting an acoustic pulse and is easier to install and operate than conventional USBLs.
Sonardyne sales manager Paul Griffiths said, "We're delighted to make this announcement, our second in as many days. 6Gs performance and cost saving benefits mean it is the standard specified by many oil companies and their contractors for new and existing field development projects. This latest order from Seatronics reaffirms their commitment to meet this global demand."
Phil Middleton, deputy managing director for subsea rentals at Seatronics, said his company "is pleased to confirm its latest million-pound-plus investment in Sonardyne 6G. This equipment adds to the largest rental stock of 6G equipment available globally and is in place to support committed client projects due to mobilise this spring."