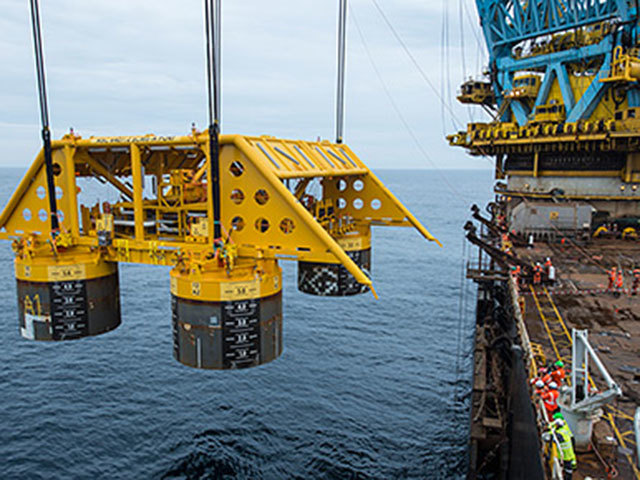 The UK's £9billion subsea oil and gas industry has been urged to celebrate success despite the downturn, as the shortlist for an award ceremony was unveiled.
A trio of firms, Aker Solutions, N-Sea and Saab are in contention for the top award at this year's Subsea UK Awards.
The event, held during Subsea Expo – Europe's largest subsea-focused exhibition and conference, seeks to recognise leading companies and individuals who contribute to the long-term sustainability of the sector sector.
In the global exports award category, Flowline Specialists and JDR have been shortlisted and the Innovation for Safety award will see JDR, Fathom Systems and Oil Spill Response compete to take home the accolade.
The shortlist for the innovation and technology award comprises Aker Solutions, EC-OG and Innospection.
Nadine Stanistreet of Hughes Sub Surface Engineering, Robert Weeks from JDR Cable Systems and Nicolas Pellerej from OMS are the individuals short-listed for the young emerging talent award.
This year saw the launch of a new category to recognise small companies that have shown outstanding performance in the subsea sector. Vying for the small company of the year award are Fathom Systems, ITC Hydraulics and Subsea Supplies.
The individual who has made the most outstanding contribution to the subsea sector will be announced on the night.
Neil Gordon, chief executive of Subsea UK, said: "2015 was a challenging year for everyone in the subsea sector. Despite the downturn however, there have been some outstanding subsea successes, which truly underlines the strength of our sector both at home and overseas. It's crucial that we continue to recognise the ongoing efforts of our companies and the individuals who are making a concerted effort to contribute to the long-term sustainability of our industry.
"It is vital that we continue to come together and celebrate the expertise, leadership and innovation for which the £9billion subsea industry is renowned. With intensified scrutiny on cost, value and innovation, the finalists have all demonstrated how they are going the extra mile to support the subsea industry in an increasingly challenging market."
More than 500 are expected to attend the awards dinner, with around 6,000 delegates from across the globe attending the three-day conference and exhibition.
Award-winning writer and broadcaster John Sergeant will be the guest speaker at the awards dinner.
The awards dinner will take place on Wednesday 3 February at the Aberdeen Exhibition and Conference Centre.
Subsea Expo will run from 3-5 February with the final day offering an opportunity to engage with the next generation of subsea engineers, project managers and technicians.