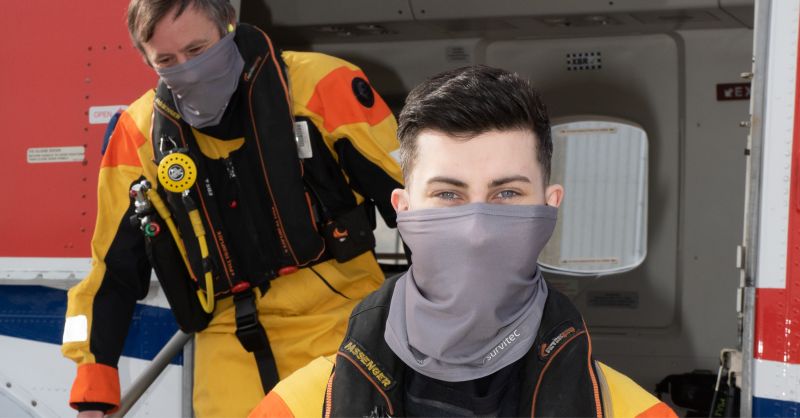 Survitec has completed a £270 million refinancing in a "key milestone" for the survival and safety equipment and training business.
London-headquartered Survitec agreed the refinancing with funds managed by Ares Management Corporation.
Survitec has clients in the marine, defence, aviation, and energy markets.
It employs more than 3,000 people across eight manufacturing facilities, 15 offshore support centres and 70 service centres.
The group has a base in Findon, near Aberdeen, and its Viscom HSEQ media production business is in the Granite City.
Viscom was included in the 2015 acquisition of north-east marine safety specialist Survival Craft Inspectorate.
Survitec's lead shareholders are investment firm Searchlight Capital Partners and M&G Investments, an international asset manager.
Ray Leclercq, chief financial officer at Survitec, said: "Successfully concluding this financing demonstrates the confidence we believe that Ares and M&G have in our business.
"This marks a key milestone for Survitec's customers, employees, shareholders and other partners.
"We completed this financing with an industry leader such as Ares based on the strength of our underlying business, meeting our current performance targets with year-over-year improvement in profitability as well as our growth plans for the coming years."
Daniel Sinclair, partner in the credit group at Ares, said: "We are pleased to be providing this financing to a global leader in survival and safety solutions.
"The Survitec management team have been impressive throughout the process and we look forward to supporting them in the next phase of their growth strategy."
Rafa Cerezo, fund manager at M&G, said: "We are delighted to have been able to support Survitec through its refinancing and further participate in the latest refinancing round.
"Survitec has a strong capital structure and supportive and committed shareholders in M&G and Searchlight, and we believe that these provide the business with the perfect opportunity for future growth."
Ralf Ackermann, partner at Searchlight, said: "We're pleased to have worked alongside Survitec's other major shareholder, M&G Investments, to complete this refinancing, which will position the business well for future growth.
"We see ample opportunity to further strengthen Survitec's leading position on the global stage and look forward to continuing our partnership."
Recommended for you

Ashtead Technology acquires Ace Winches for £53m