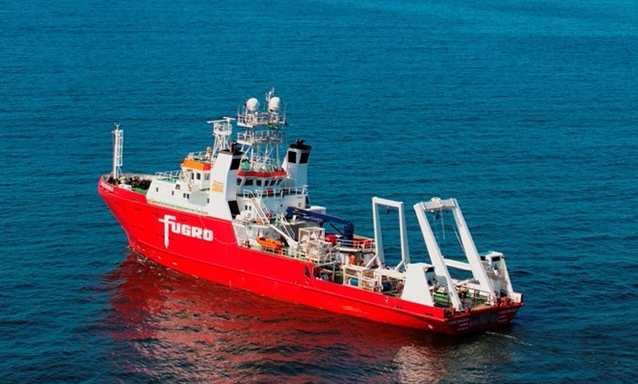 Fugro today reported a first quarter revenue drop, which it said was "fully driven" by Covid and a "strong" related decline in oil and gas activities.
Dutch geo-data services firm, which employs hundreds of people in Aberdeen, said this was offset somewhat by growth in other market segments, such as renewables.
Revenues were down 17.2% year-on-year to 283.8 million euros in the first quarter of 2021, though adjusted Ebitda rose to 13.1m euros from 7.2m.
Fugro's cost reduction programme has been fully implemented, resulting in annualised savings of around 130m euros.
Its backlog was roughly flat at 875.7m euros as the company enjoyed "good order intake" during Q1.
Company bosses are predicting a return to revenue growth in the second quarter, in particular in renewables, with a "modest" margin improvement anticipated for the full year.
Meanwhile, the oil and gas market is showing "early signs" of recovery, Fugro said.
Chief executive Mark Heine said: "This quarter, our revenue was again strongly affected by the pandemic and the related decline in oil and gas activity levels.
"This is evident in comparison with the first quarter of 2020, when the initial Covid impact became visible only towards the end of the quarter.
"At the same time, our results demonstrate once again our resilient operating model and increasingly diversified portfolio, with an increasing revenue share from renewables, infrastructure and nautical activities.
"We were able to slightly improve our margin in the seasonally weak first quarter.
"This was largely due to the comprehensive cost reduction programme which was initiated immediately after the outbreak of the pandemic and which is now fully effective.
"Based on the good order intake this quarter, we anticipate that revenue will start to grow again in the second quarter. Furthermore we expect a modest margin improvement for the full year."
Last month, Fugro agreed to sell "certain assets and the related business" of its Seabed Geosolutions subsidiary for $16 million to PXGEO Seismic Services.
The deal should go through mid-2021.
Recommended for you

Subsea 7 posts profitable Q2 despite renewables drag