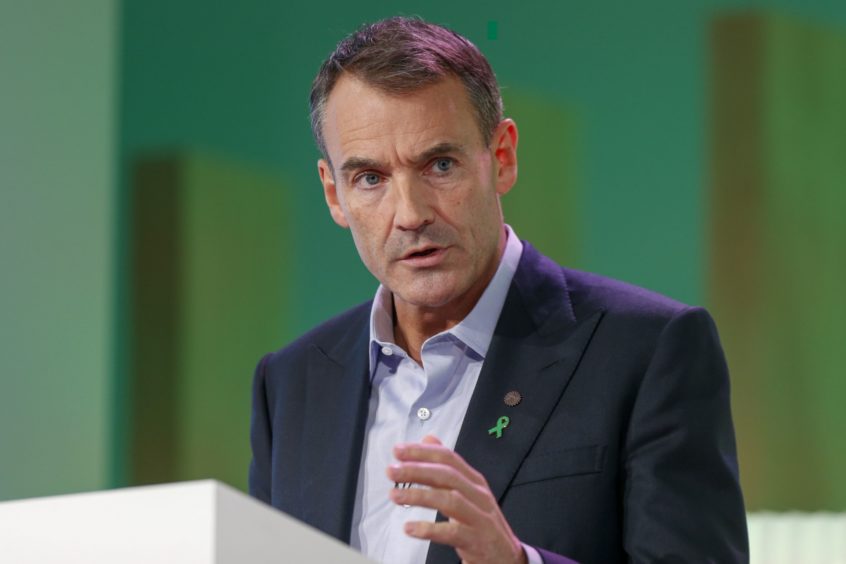 Energy giant BP surged back into the black in the first quarter of 2021 on the back of higher oil prices and "exceptional" gas marketing and trading performance.
When combined with asset sales, these factors helped London-listed BP drive net debts below its target of £25.2 billion a year early.
Having delivered on and "retired" this target, BP bosses said they were committed to returning at least 60% of surplus cash flow to shareholders through buybacks, which should boost the value of the stock.
The company will start by repurchasing £360 million worth of shares in the second quarter to offset dilution from awards made under its employee share schemes.
Analysts said the resumption of buybacks would be welcomed by investors, who had to stomach a 50% cut to BP's dividend last year.
BP chief executive Bernard Looney said the dividend was "the first call on cash" in the firm's financial framework and that the board wanted to give investors "the upside they deserve".
Mr Looney also said it "made a whole lot of sense" to start repurchasing shares "with equity prices where they are today".
However, BP's share price edged down slightly today, by 0.42% to 295.30p, which is around 40% lower than in early January 2020.
The Covid-19 pandemic and a feud between Russia and Saudi Arabia subsequently sparked an oil price rout, pushing BP to pre-tax losses of £18.1bn for the full-year 2020.
BP appears to be on the mend, thanks largely to a recovery in oil and gas prices, with Brent crude averaging $61 per barrel in the first quarter of 2021, against $50 in the corresponding period last year.
The company chalked up pre-tax profits of £4.7bn during the reporting period, a big improvement on losses of £3.2bn the previous year, while revenues climbed 18% to £26.3bn.
Net debt dropped to £23.9bn at the end of March, from £27.9bn at year end.
BP did warn that its annual £860m pre-tax Gulf of Mexico oil spill payment and further severance payouts linked to the 10,000 job cuts it announced last year would result in a cash flow deficit in the second quarter.
But the supermajor expects to generate a surplus in the second half of the year if the oil price stays above $45 per barrel.
In addition, BP is accelerating towards its divestment target of £18bn by 2025, with £10.5bn of transactions already agreed or completed and £7.2bn of proceeds received.
Mr Looney said BP had achieved a lot in the nine months since unveiling its strategy to transform from an international oil company into an integrated energy business.
Earlier this year, it wrapped up a £790m deal to farm into two US offshore wind projects with Equinor and announced plans for the UK's largest blue hydrogen production facility, on Teesside.
BP also teamed up with Energie Baden-Wuerttemberg, of Germany, to enter the UK offshore wind market, snapping up leases for a combined three-gigawatts of projects in the East Irish Sea.
However, Russ Mould, investment director at financial services firm AJ Bell, said there was "no question" that oil and gas activities still fuelled BP.
Mr Mould said the company had its work cut out to keep its balance sheet under control, continue investing for the future and keep shareholders happy.
He said: "Hitting its net debt target a year early is a good start and this allows the company to resume share buybacks in the second quarter.
"However, the outlook on cash is less positive for the second quarter and longer term it feels like something has got to give if BP is truly to complete its ambitious transformation into a zero-carbon business."
Biraj Borkhataria, associate director of European research, at RBC, said he had expected a strong performance from BP in the first quarter and that the company "did not disappoint".
Mr Borkhataria said BP was set up for a year that looked "materially different to 2020" and that he expects buybacks to "ramp up" later in 2021.
Recommended for you

Equinor suffers $1.08bn impairment on Russia exit