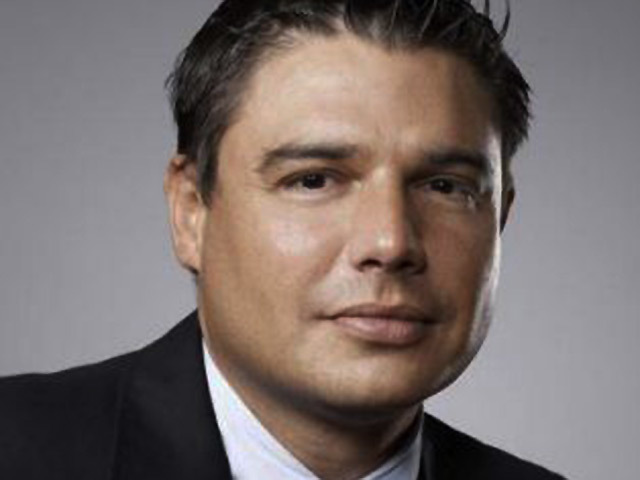 The boss of GE Oil & Gas (NYSE:GE) has hailed a strong start to 2017 with series of new agreements including a landmark technology cooperation project.
The firm made the announcement at its 18th annual customer meeting in Florence, Italy, which has attracted more than 1,000 people from across the industry and service chain.
Also announced were contracts for subsea trees, wellheads and new software for equipment monitoring.
GE Oil & Gas president and chief executive officer Lorenzo Simonelli said partnership and collaboration were key in the modern market environment.
He said: "Collaboration is crucial to accelerate technology advancement, streamline specifications and enhance solutions that meet the challenges of the current environment and position our customers to thrive in the future.
"Through these new technology and advanced digital capabilities we are helping our customers improve equipment reliability, improve safety, reduce unplanned downtime and, ultimately, save costs."
The new technologies, deals and partnerships announced at the meeting include "enterprise impact" – a form of computer analytics that works across entire businesses to improve efficiency and increase top-line revenue.
A Predix-enabled solution, enterprise impact includes a web-based dashboard for a single, secure access point for monitoring equipment and instrument health.
The technology firm also announced that that it had entered a cooperation agreement with Total Refining and Chemicals aimed at introducing additive manufacturing techniques to the production of centrifugal pump impellers in GE's facility in Bari, Italy.
As part of the agreement, GE Oil & Gas will use advanced manufacturing methods such as 3D laser scanning and Direct Metal Laser Melting to 3D print impellers on a 1/1 scale.
The first impeller will be in operation in a Total French Refinery within the second quarter of 2017.
GE Oil & Gas has also been awarded a contract with Premier Oil Indonesia (Premier Oil Natuna Sea B.V.), for subsea trees and wellheads for the Bison, Iguana and Gajah Puteri (BIGP) fields, in the Natuna Sea.
The contract covers supply of subsea trees and wellheads, rental tools and field service support during the installation and commissioning stage.
Three sets of subsea tress and wellheads are expected for delivery early next year (Q1 2018).
The subsea trees will be constructed at GE Oil & Gas' facility in Batam, Indonesia.
The deal includes the GE Oil & Gas' Tree on Mudline (TOM) series and the SG1 wellhead system, suitable for shallow water operations using jackup drilling rigs, and fully aligned to the needs of the operator.
GE Oil & Gas, PDI and EnerMech also launched eMERge, an innovative partnership supporting existing and new entrant North Sea exploration and production operators to maximize economic recovery of reserves.
The alliance will offer a range of integrated production and operational support services.
It will help identify opportunities to increase productivity while reducing operating costs and downtime through unplanned outages, and offer services including project management, topside and subsea engineering, construction and commissioning, and field optimization solutions.
The alliance combines GE's technology, digital solutions, products, services and financing capabilities, with PDI's project management and engineering expertise, and EnerMech's installation, commissioning and operational capabilities.
The range and scope of service has been developed to ensure existing and new entrant operators can access integrated production, operations and maintenance optimization support services.
eMERge aims to mirror the objectives of the UK Oil & Gas Authority's Maximising Economic Recovery (MER) initiative.