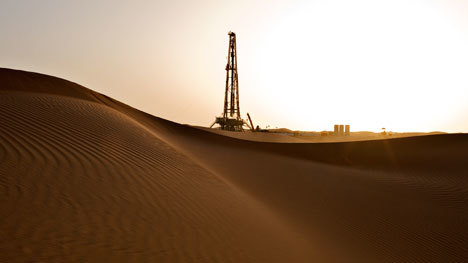 Statoil said it has mobilised an emergency response organisation after the In Salah Gas asset in Algeria was hit by explosive munitions earlier today.
Oil major BP alongside its Norwegian partner and Sonatrach had only recently launched production at the site.
It is understood all staff members have been accounted for with no injuries.
It's understood several rounds of mortar fire were launched against the facility but no damage or injuries were caused, according to local reports.
A spokeswoman for the British Foreign and Commonwealth Office said it was aware of the situation and liaising with BP.
She said it was not currently aware of any British nationals involved in the incident.
The FCO spokeswoman said: "We are aware of an incident and are in close touch with BP who are leading on the response with the Algerian authorities.
"This is a very remote location in the centre of Algeria."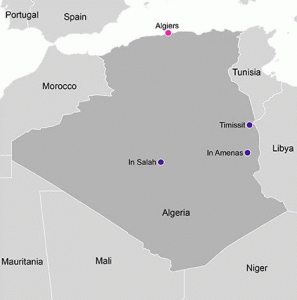 The Norwegian operator has mobilised staff in Stavanger but the company confirmed it had been in touch with its three employees at Krechba who have been confirmed as not injured and safe.
Algerian Army Forces are believed to have intervened to fight off the attacks which is believed to have been carried out by a terrorist organisation.
Norwegian Foreign Ministry have reported Algerian state security forces now have control of the situation.
The incident is understood to have happened a t 6.00am local time.
A spokesman said Statoil is still working to get an overview of the situation but has so far not heard of anyone being injured during the attack.
The joint venture, with BP and Sonatrach, has mobilised its emergency response organisation.
In 2013, Forty hostages were killed at a plant in Algeria during a four-day stand-off.
A spokesman for BP said: "BP has been informed of a rocket attack on the Krechba site at the In Salah Gas Joint Venture in Algeria from outside the site perimeter, reported at approximately 05:30 AM UK time / 06:30 Algiers time.
"There are no reports of any injuries to personnel at the site and the Central Processing Facility (CPF) has been shutdown as a safety precaution.
"BP's first priority is the safety of people. All BP staff in Algeria have been accounted for and there are no injuries.
"We are in touch with the In Salah Gas Joint Venture team, our joint venture partners Statoil and Sonatrach and all relevant stakeholders and are providing support to ensure the safety of those involved."
More to follow.
Recommended for you

Eni signs up Egypt gas flows following Algerian commitment