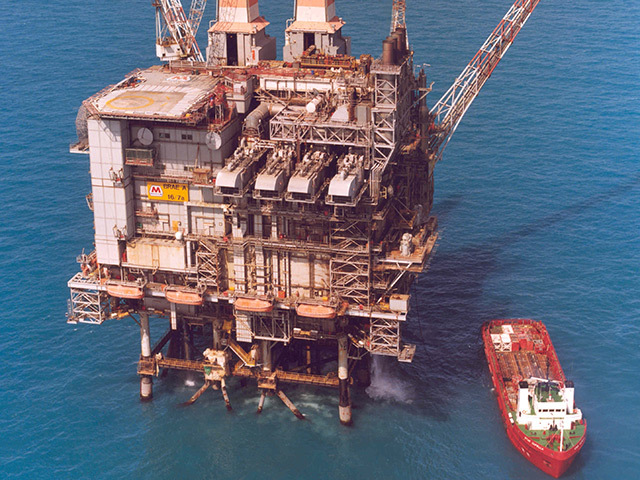 New documents show a gas leak on the Brae Alpha platform was categorised as "major" by the Health and Safety executive (HSE).
The North Sea platform has been shut down since the incident and is expected to resume production in the second quarter of this year.
Figures obtained from the latest Oil & Gas UK documents show there was a 2148KG gas release from the Brae Alpha, which is 155miles from Aberdeen.
A "major" incident is described as having the potential to "quickly impact" out with the local area with the ability to cause "serious injury or fatalities".
The classification says a major leak, if ignited, would likely cause a "major accident".
Marathon Oil declined to comment.
Callum McCaig MP said: "This news will be unsettling for the 73 workers who were on the Brae Alpha when the leak occurred on December 26th, and no doubt their families and the wider oil and gas community will be concerned about this.
"To learn that this incident had the potential to result in a major accident is disturbing, and must be approached with the utmost severity by all involved. Worker's safety must at all times be the top priority in the North Sea.
"In January I wrote to the Secretary of State for Energy about this particular installation as it was issued a warning by the Health and Safety Executive following a similar, but far less severe incident last June which was still said by the HSE to have 'put the health and safety of individuals on the platform at risk.' I questioned Amber Rudd then about the toothless impact of that warning, and I will do so again in light of this development.
"I will also be seeking to meet with Marathon Oil to discuss the incident with them, and determine what changes they have put into effect which will prevent incidents such as the major hydrocarbon leak experienced in December."
Marathon Oil has been carrying out a "comprehensive" investigation since the incident unfolded at the end of last year."
The platform normally produces around 21,000 barrels of oil equivalent per day.
Earlier this year, Marathon Oil said its production available for sale averaged around 18,000 barrels of oil equivalent (boe) in the fourth quarter of last year compared to 20,000 the year before.
Around 7,000boe is normally netted by Marathon Oil from the installation.
The US oil and gas company is currently the operator of the Brae Alpha platform.
The Brae Alpha platform is among the North Sea's oldest platforms at 32 years old.
The incident also comes after the safety watchdog hit Marathon with an improvement notice following a leak on the platform in June.
Meanwhile, in November last year, the HSE said the incident had "put the health and safety of individuals on the platform at risk."
Recommended for you

Exclusive: Skills passport to 'transform' North Sea oil and gas workforce