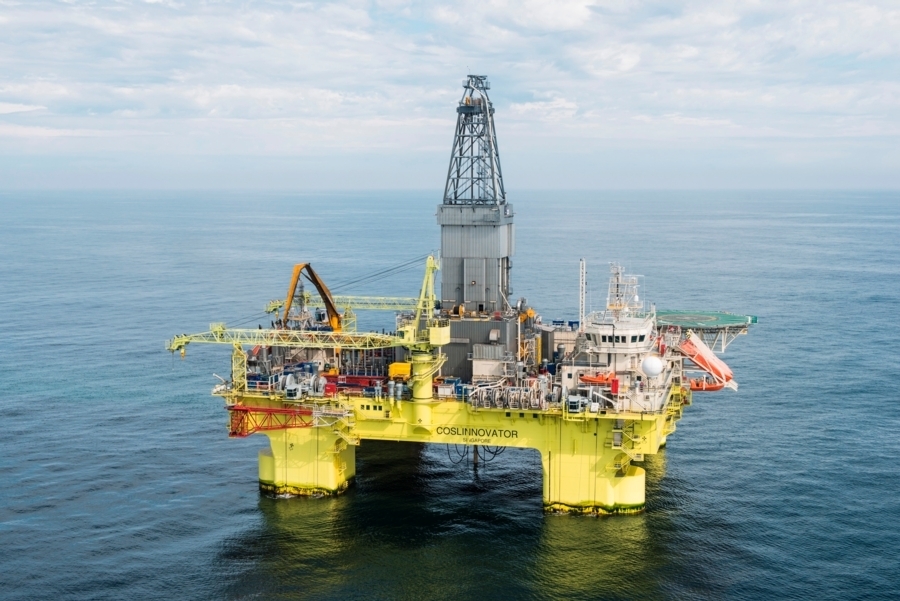 The owners of the rig on which a Norwegian oil worker died said lessons have already been learned after a report said the drilling rig was not designed to resist the wave loads that struck it during a storm.
Rune Morten Narvag, 53, who worked for Aker Solutions, was killed on December 30th last year, while four others were injured when a huge storm hit the Troll field in the Norwegian North Sea.
The Norwegian Petroleum Safety Authority (PSA) report said windows on the COSL Innovator were not designed to resist wave loads which smashed into the rig's accommodation unit during horrendous weather conditions.
"It is important that the industry learns of such a tragic event," the COSL said in a statement in Norwegian on its website.
"We have a common responsibility to do everything we can to make jobs in the North Sea are safe.
"Therefore, COSL Drilling Europe has been keen to share learning points after the incident with the industry players. Among other things, a number of meetings where industry stakeholders have been informed about the incident and the measures implemented."
COSL said it had already initiated the improvement measures highlighted by the PSA in its report.
The company said it has already taken steps to improved the strength of the COSL Innovator and its sister rig COSL Promoter, including replacing windows with a steel structure. In addition, operating procedures have been changed to prevent unwanted opening in extreme weather.
It said an internal investigation group, consisting of representatives of COSL, Statoil and Aker Solutions completed a similar, independent investigation and shared its conclusions with the PSA in early March 2016.
It said: "COSL Drilling Europe will continue to take initiatives to share learning and our experiences after the tragic incident with industry stakeholders. There is openness about experiences and knowledge sharing that will help raise the level of security in the future."
Additionally, the company warned that the PSA findings would have consequences for other rig operators.
"The practice of current legislation does not take into account the horizontal wave loads on external bulkheads. This is also the PSA's report.
"Earlier interpretation and practice through the AoC process also reflects the operators, owners and rig designers have had similar understanding of the requirements.
"The report therefore represents demands for a new regulatory practice from the PSA side.
"It is likely that such a change will have consequences for many of the rigs offshore, which will also have to document compliance in a similar manner."
Recommended for you

Ocean Ranger: 40 years since oil and gas rig tragedy