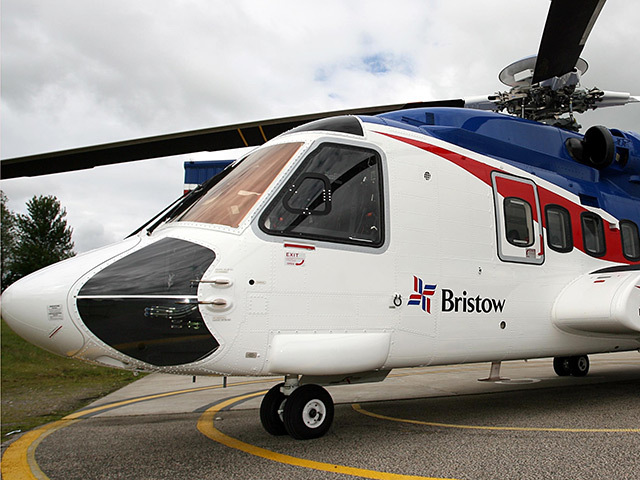 North Sea industry is treading the line between catastrophe and bankruptcy as the crude price downturn drags on, a helicopter safety chief warned today.
Steve Harriss, Bristow Helicopters' head of safety for the Europe and Caspian regions, said the sector's resilience would be tested by workforce reductions.
Thousands of jobs have been lost across the sector since the oil price collapsed in 2014.
Mr Harriss said more than 100 pilots have left the region amid the recession.
He also said maintenance teams were having to do "more with less" and that Bristow had put extra checks in place to prevent failures.
"Industry is trying to find a balance between catastrophe and bankruptcy," Mr Harriss told the audience at Oil and Gas UK's aviation seminar at the Aberdeen Exhibition and Conference Centre.
"We want to make a lot of money to pay for the things we want to do but at the minute what we are seeing is the safety space narrowing."
He said fleet restrictions following the grounding of Super Pumas earlier this year had made it more difficult for the sector to be creative in terms of helicopter operations.
OGUK organised today's event to shine a light on the state of offshore helicopter safety following a Super Puma crash in Norway in April that resulted in 13 deaths.
The keynote speaker, Francois Lassale, operations director of HeliOffshore, said: "We do not know what those 13 people went through. It's important for us to remember those people all had families. HeliOffshore will be resolute in ensuring we work with everyone to make sure that never happens again."
Mr Lassale said more than 30% of accidents were down to failures by machinery and humans alike.
Mr Harriss said companies had to do more to understand the issues their employees are dealing with.
He said no one comes into work hoping to make a mistake, but that errors will happen when people get stretched to breaking point.
"People come to work with a degree of noise in their heads," he said. "Multiple things lead them to the point of making a mistake. We need to understand that path to see where we can intervene.
"For example, if people are not looking after themselves fatigue will become a factor. People get so stretched that they're not doing all the good things they were doing before."
Mr Harriss added: "When the money was rolling in we were really investing in our people, but now we've gone into depression times.
"You need to try to get people to tell you about their reality, though you are not going to like some of their answers."
Recommended for you

Safety watchdog finds hole in deck of North Sea missing worker rig