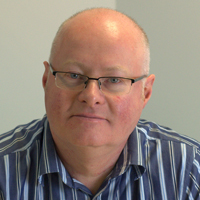 Thousands of pilots believe fatigue is not taken seriously enough by airlines, according to a new survey.
London School of Economics said more than half of the 7,200 pilots who took part in its poll lacked confidence in carriers' safety culture.
The British Airline Pilots' Association (Balpa) said it was "not surprised" by the results, adding that its own survey had received similar responses.
Balpa said fatigue was top of its members' concerns across all types of airline.
European Aviation Safety Agency flight time limitations that were introduced in February this year allow pilots to be rostered for shifts of up to 20 hours, it said.
Balpa's head of flight safety, Rob Hunter, said: "Fatigue has been a growing issue among pilots and has only intensified since the introduction of EASA flight time limitations earlier this year. Balpa has been working with all airlines and carriers to improve their fatigue management.
"Our own survey with in collaboration with the CAA previously highlighted similar issues, with pilots not having confidence in their companies' attitudes towards fatigue or reporting of fatigue.
"Safety is the top priority for pilots, as is demonstrated in the LSE's survey, with 93% agreeing their colleagues take safety seriously.
"We welcome further research into safety culture, an important area that is often ignored, and hope that this latest survey will shine some light on the issues faced by today's pilots."