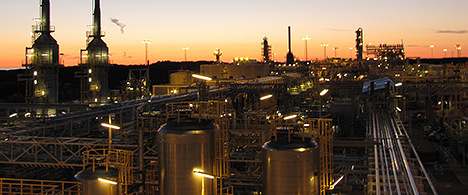 Norwegian operator Statoil has been given a February deadline to comply with a number of improvement points following an audit of two onshore facilities.
The Petroleum Safety Authority (PSA), Norway's industry health and safety body, carried out the inspections at the Sture terminal and Kollsnes gas processing plant last month.
Both facilities are located in the Øygarden municipality to the north-west of the country's second biggest city Bergen.
The PSA carried out follow ups regarding scaffolding, crane and lifting operations and examined occupational health and safety management over two days at the start of December.
Statoil's management and organisation regarding those operations fell short of expected standards, according to the PSA.
The PSA said this included the firm's ability to assess whether internal observations represented non-conformities "in respect of statutory or corporate requirements".
The PSA concluded that this meant management of the facilities has poorer "decision support" for prioritising risk reducing measures.
However the audits, which were carried out from December 5 to 7, noted that technical personnel working with the crane and lifting operations were "knowledgeable and committed".
The PSA said that the same could be said about the two sites' occupational health and safety staff.
The Sture terminal receives crude oil and condensate from the Oseberg area and from the Grane field by pipeline.
Statoil is the facility's operator.
A serious gas leak was detected at the Sture facility last year.
The facilities at Kollsnes process the gas from the Troll, Kvitebjørn and Visund fields and provides almost 40% of Norwegian gas deliveries.
Gassco is the operator of the facility, while Statoil is the technical operations provider.
The companies have until February 8 to report back to the PSA on how the non-conformities will be dealt with and the improvement points assessed.