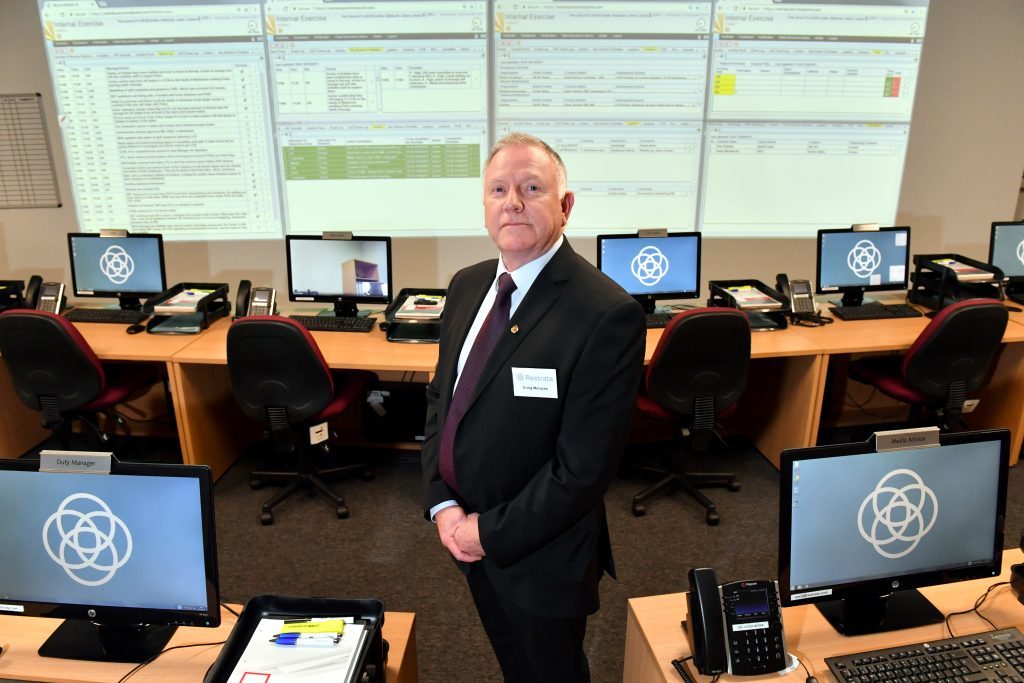 Safety and security consultancy Restrata yesterday marked the opening of its new North Sea incident management centre (IMC) in Aberdeen.
The launch event was attended by Lord Cullen of Whitekirk, who led the public inquiry into the Piper Alpha disaster, Oil and Gas UK chief executive Deirdre Michie, and family members who lost relatives in a North Sea helicopter crash in 2009.
Restrata's new facility at Provender House, Waterloo Quay, provides support for companies in the event of an offshore emergency and is staffed by a large pool of specialist "responders" and client representatives.
Clients from a range of industries can track and manage global incidents involving technology, people or infrastructure round-the-clock from the IMC.
It has a new observation room and phone system, while cameras and microphones have been installed in the incident management room, allowing services to be provided for client duty managers operating remotely.
The IMC was previously based in Lord Cullen House, Fraser Place.
Restrata said the relocation reflected the organisation's commitment to Aberdeen and the North Sea oil sector.
Restrata's UK manager Craig Menzies, who is a former Grampian Police hostage negotiator, said: "Incident management is a huge responsibility and it cannot be carried out effectively without having the required infrastructure in place.
"The new centre has been specifically designed to provide efficient and effective emergency response, based on our many years of experience in the region, to ensure we are well placed to assist our clients."
Headquartered in Dubai, Restrata provides a wide range of safety and security services internationally.
Its Aberdeen unit was previously part of crisis-management firm Altor Risk Group, which was acquired by NM Capital's Stirling Group in 2014 for an undisclosed sum.
Stirling Group later merged with sister company Restrata (Technology), and both businesses have operated under the Restrata name since then.