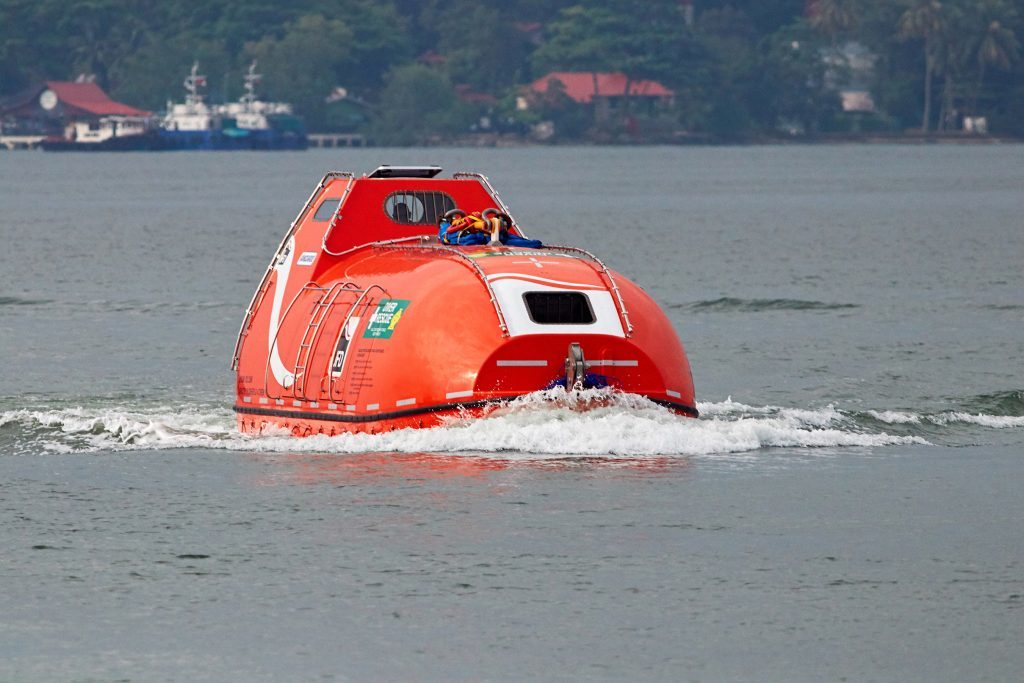 JFD has delivered the first of two self-propelled, hyperbaric lifeboats ordered as part of a multi-million pound deal.
JFD, a division of marine services group James Fisher and Sons, said it would supply a total of six of its new range of lifeboats under a contract it won in February 2016.
The firm, which operates globally from locations including Westhill in Aberdeenshire, is working with Singapore-based company Vanguard to fulfil the order.
The customer, Flash Tekk Engineering, is also from Singapore.
JFD director Ben Sharples said: "The delivery of these first two SPHLs is a huge milestone for JFD. Our highly experienced engineering and manufacturing teams have put in an incredible amount of hard work and dedication which has resulted in the production and delivery of two of the most safety-advanced SPHLs on the market.
"JFD is now in a very strong position, able to offer a range of lifeboats to suit a variety of specifications. We are looking forward to being able to offer our clients an even more encompassing solution for their saturation system requirements."
JFD, which was created in 2014 through the merger of James Fisher Defence and Divex, has an office in Westhill.
It bought the National Hyperbaric Centre from David Smith in 2015 in a deal worth up to £4.5million.