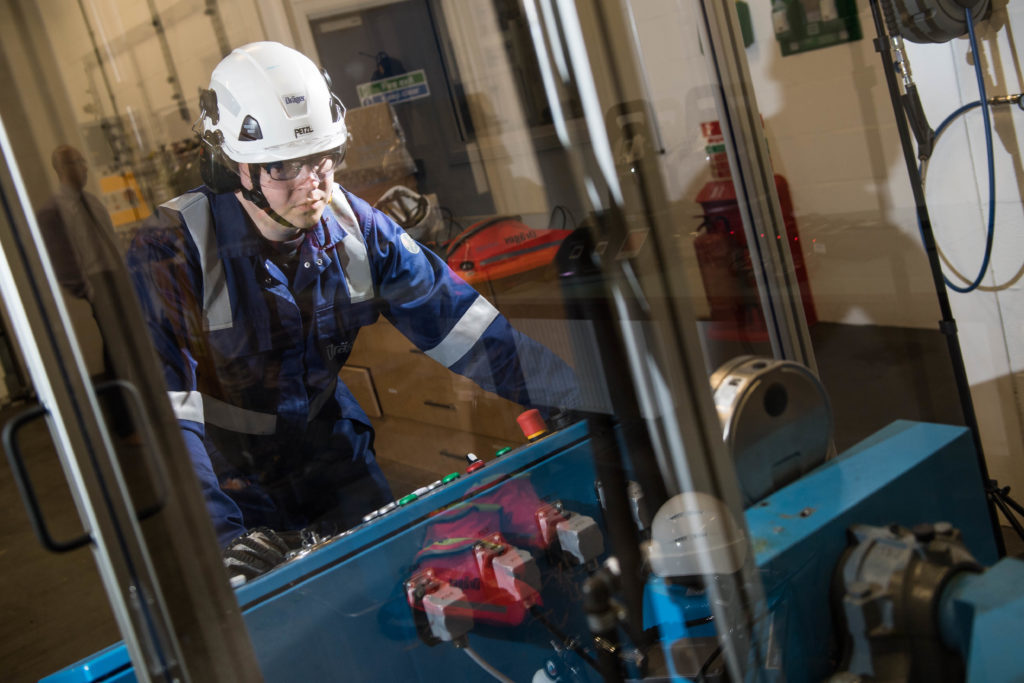 A marine and offshore safety equipment supplier has won contracts worth more than £3million after it started offering new products and training services to North Sea clients.
UK-headquartered Drager Safety UK has supported North Sea operations from Aberdeen since 2011, specialising in gas detection technologies and personal protection equipment.
It has developed a new portable, gas detection and alarm system designed to protect people working in any location offshore.
Its training centre in Aberdeen has a confined-space skills evaluation area which candidates must learn to negotiate in full rescue gear, including oxygen tanks and air masks.
Alex Duthie, Drager Safety UK's sales and marketing director, said: "There are real signs that the upturn the industry has been anticipating is materialising, with investment in training and new technology coming forward across the basin.
"Securing substantial increases in training revenue in the second half of 2017, through a flexible approach in support of client operations, was possible through our ability to deliver essential safety training onshore at our fully-equipped Aberdeen training centre, at client premises or on-location offshore.
"Key to that success has been the investment we made in our training offering, including the confined-space facility at our base in Bridge of Don, which gives workers the opportunity to experience the kind of difficult conditions they may be faced with on an offshore platform or in a land-based refinery."
Recommended for you

Q&A with UK Export Finance: taking advantage of renewable export opportunities