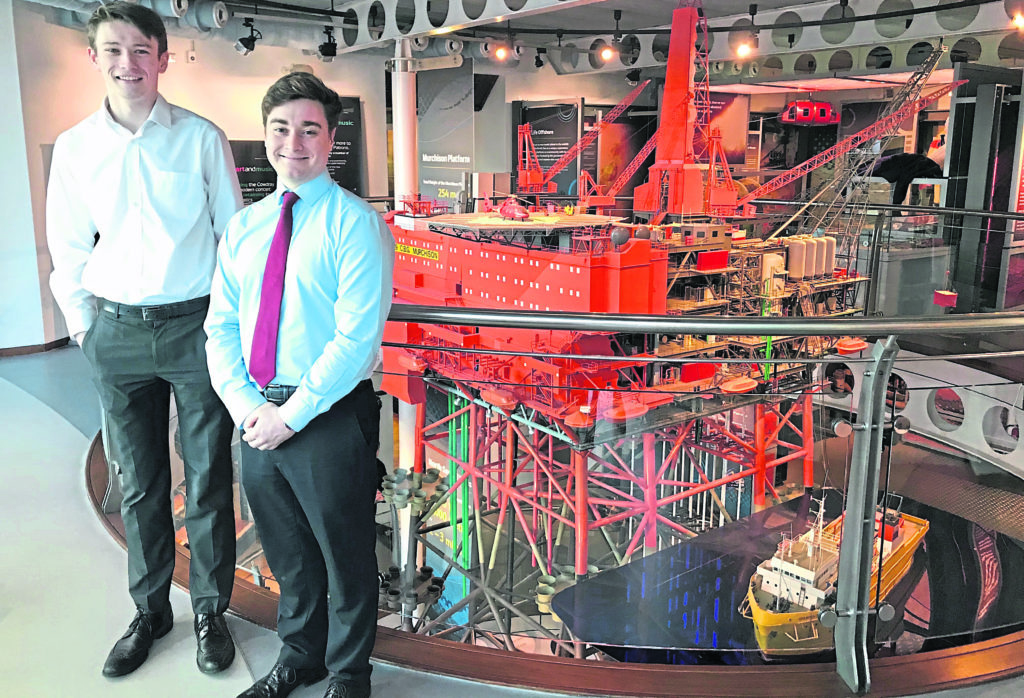 A group of talented young people are helping ensure business success for one of the North Sea's leading firms.
Asco, the global specialist in materials and logistics management, has taken on six graduates and apprentices in total as part of its latest intake across Aberdeen and Peterhead.
Many businesses operating in the oil and gas industry paused similar recruitment initiatives during the downturn; however, Asco has continued to engage the next generation of talent – with plans already in place for next year's intake.
The programme kicked off with a week-long induction across all of Asco's north-east bases, where the new recruits met key members of staff on-site and observed day-to-day business operations, before being allocated to their specific area.
Amongst the group are logistics management graduates David Johnston and Laura Watt, and business administration apprentice Finlay Johnston.
David, 25, previously spent 18 months working as a ships agent for Asco's port services division, Seletar, after graduating with a first-class honours degree in business management from RGU in 2016.
As part of the two-year programme, David will complete a series of three-month rotations across different aspects of the business before selecting his preferred specialism.
He said: "The graduate scheme allows you to use the academic knowledge developed during your degree and combine it with up-close and practical experience of industry.
"By taking this route, I am optimistic that it will provide opportunities for progression within the company. I also hope to have the chance to travel to Asco's other sites to further my knowledge and understanding of the business."
A former Harlaw Academy pupil, Finlay, 19, is completing a two-year office-based programme with the company, with his first assignment in the finance team.
He said: "There are a number of people who have progressed throughout the company having started their careers by completing a similar programme to this one. It's very important to know that there is an alternative route into the industry.
"University wasn't for me personally, so it's encouraging to see that this isn't necessarily a barrier to being successful. The oil and gas industry, in my experience, is still a very attractive career route for young people."
Laura Watt, 22, from Fraserburgh, graduated in 2018 with an honours degree in law from RGU. She has taken up a post at Asco's South Base in Peterhead.
She said: "The vast opportunities for professional development and the chance to gain a well-rounded knowledge of all aspects of the company attracted me to Asco's graduate scheme.
"A personal highlight of the role is being given the responsibility to independently manage projects with the support of management. This allowed me to take ownership of my work and put into practice what I have already learnt. Through the scheme, I'm eager to develop my management skills and build a firm foundation for a successful career with the company."
Nicola Smith, group HR director at Asco, said: "We have a proud tradition of hiring and promoting graduates and apprentices here at Asco, with many long-standing colleagues having followed a similar path to reach senior positions.
"We are extremely pleased to have been able to reintroduce the programme and welcome a sizeable group of young people this year who are all enthusiastic about the opportunity to learn and develop a career in this industry."
Recommended for you

First tranche of Scotgov's £500m Just Transition Fund to open next week