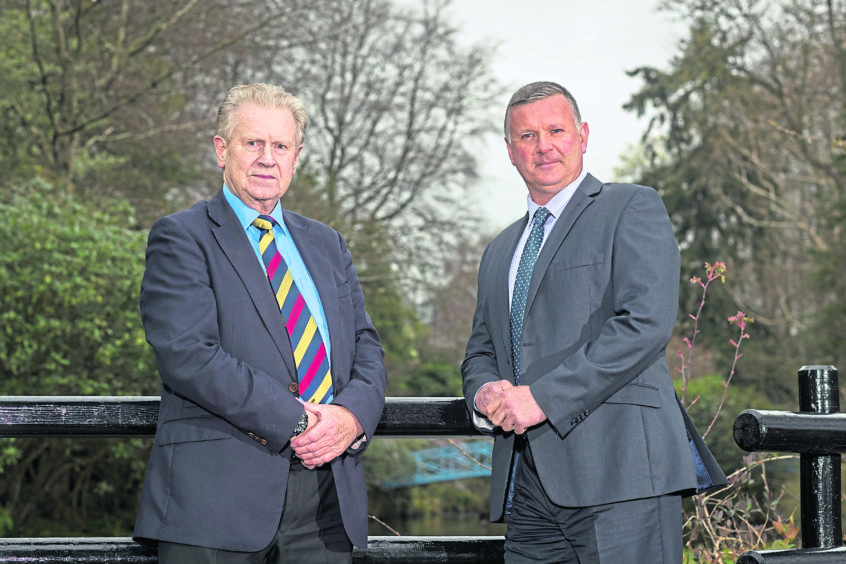 Piper Alpha trauma expert David Alexander has officially joined the support team of a north-east firm offering a range of specialist training services.
IED Training Solutions, based in Arbroath, said yesterday it had appointed the former professor of mental health at Aberdeen University as clinical adviser.
Prof Alexander has been sought out for his expertise at many major incidents, including natural disasters, accidents, bombings and shootings both in this country and abroad, in a career spanning more than 30 years.
He led the psychiatric response to the North Sea Piper Alpha disaster, in 1988, when 167 offshore workers lose their lives.
As well as being an emeritus professor at Robert Gordon University, he teaches hostage and crisis negotiation at the Scottish Police College.
He also set up Scotland's first Trauma Clinic and Trauma Research Centre.
Prof Alexander and a former colleague, Prof Susan Klein, received a humanitarian award from the Scottish Government for their work after the Pakistan earthquake of 2005.
In 2017, Prof Alexander was presented with the Aberdeen Medico-Chirurgical Society president's medal in recognition of his local, national and international excellence in the area of psychological and psychiatric aspects of trauma.
IED Training Solutions was set up in 2015 by former Royal Marine Ian Clark, who was introduced to Prof Alexander a year later by a mutual friend.
The professor soon began working with the team, providing advice and guidance in a number of areas.
Mr Clark, managing director at the firm, said: "We feel extremely privileged that David has formalised his arrangement with IED Training.
"He is, first and foremost, a very good friend, and we have an immense amount of respect for his academic and professional achievements.
"It is absolutely vital that we have the academic rigour and evidence-based principles of practice to complement and enhance the work that we already do. We look forward to learning from David."
Prof Alexander said: "From the time I first met Ian Clark, I have been impressed by his team's enthusiastic but realistic approach to the management of trauma."
Recommended for you

Remembering Ocean Odyssey