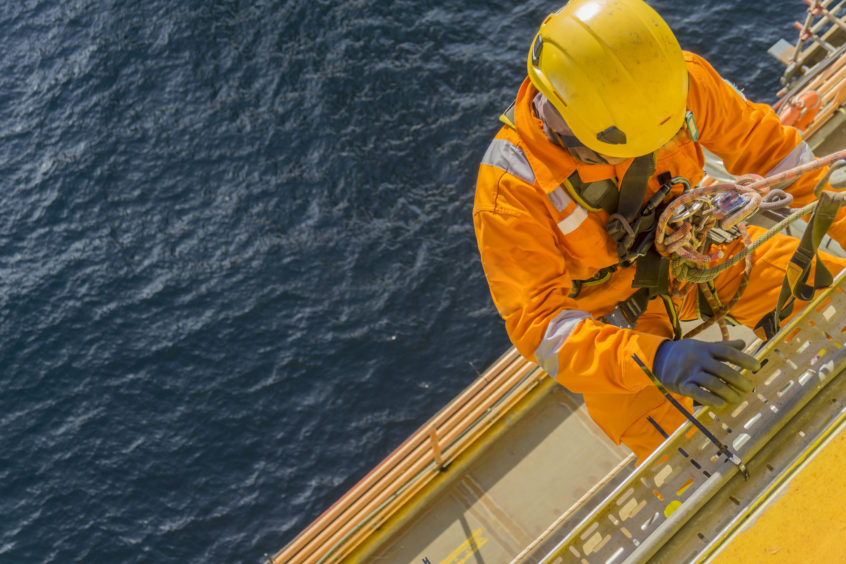 A union boss said yesterday that the difficulty of balancing platform maintenance backlogs against the risk of Covid-19 outbreaks was putting North Sea workers in a "dangerous situation".
John Boland, regional officer at the Unite union, said a more consistent approach to Covid testing was required to help safely increase manning levels offshore and address the maintenance build-up.
Mr Boland was speaking after new statistics showed the number of hydrocarbon releases (HCRs) had increased by about 25% to 126 in 2019, from around 100 in 2018.
Three "major" releases and 28 "significant" releases were recorded last year. In 2018, there were six major releases and 20 significant ones.
Ten of last year's HCRs are still awaiting classification, so the tallies for the two most serious categories could increase.
A total of 1,382 non-compliance issues were raised with operators last year, up about 10% from 1,254 in 2018, according to the Health and Safety Executive's (HSE's) annual Offshore Statistics and Regulatory Activity report.
The category which generated the largest number of issues was "maintenance", with 220, followed by "operating procedures", on 200.
Mr Boland said the figures were a "concern" and indicated that companies were getting "complacent".
He was worried last year by the size of the North Sea industry's maintenance backlog.
Mr Boland said he understood that the build-up of outstanding work had increased in 2020 due to the Covid-19 pandemic, which forced companies to reduce manning levels to prevent the virus from spreading.
The union chief said operators' desire to bring more people offshore to undertake maintenance work meant more crew would have to share cabins, which, in turn, would "increase the Covid risk".
He said some companies were acting responsibly by testing workers before they go offshore and again before they return home.
But he lamented a perceived lack of consistency, claiming that every operator was "doing their own thing".
Mr Boland also claimed some operators were "not doing any testing".
Industry body Oil and Gas UK (OGUK) has asked the UK and Scottish governments for more testing since the virus struck.
Commenting on HSE's latest statistics, OGUK's health and safety director Trevor Stapleton insisted the sector took all HCRs "seriously" and was focused on delivering our "robust release prevention plan".
Mr Stapleton added: "We're working with stakeholders including HSE on the delivery of actions focused on process safety leadership, audit and self-verification and learning, from endorsing principles in process safety leadership to identifying key focus areas which drive down hydrocarbon releases."
HSE's report did show signs of improvement in some areas, saying there were 218 dangerous occurrences last year, down slightly from 223 the previous year.
Twenty-two enforcement notices were dished out in 2019, against 32 the previous year.
There were no fatal injuries in 2019 and the number of injuries reported fell to 98 last year from 106 in to 2018.
Steve Rae, executive director of Step Change in Safety, said the sector appeared to have "plateaued" in its efforts to improve safety performance.
He added: "This report serves to remind us that we still have work to do and as such must remain engaged, determined, and relentless in our efforts to keep our people and assets safe, in what is a complex and high hazard industry."
HSE said the increase in HCRs was a concern and remained a "key area" of focus.
The watchdog added: "Inspectors record all non-compliance issues identified at inspections and investigations that require action by an operator.
"These are serious matters and it's a concern that we're still spotting so many.
"If they are not resolved by the operator in the agreed timeframe then HSE inspectors will take formal enforcement action such as notices.
"Operators need to ask why they are not finding these non-compliance issues for themselves and closing them out before inspectors turn up."