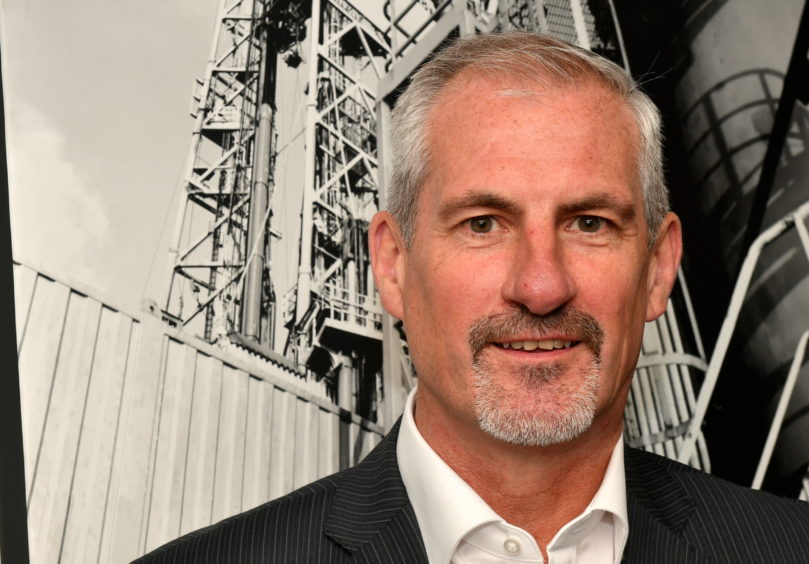 Twelve months ago, we were looking ahead with a sense of optimism to a new year and a new decade, and all that they bring. We could not envisage then what the first year of the twenties would deliver.
Covid-19 has had a significant impact on all our lives, creating a situation our generation has never experienced, from onshore office-based staff working from home, to the entire workforce revising practices to ensure operations continue in a safe, socially distanced manner.
Coronavirus has shone a spotlight on the health, safety and wellbeing of our workforce in a way we could not have imagined, placing considerable focus on mental health. The energy industry has responded with resilience and adapted to meet the changing guidelines that a global health pandemic so bluntly imposes.
Covid-19 will influence our lives and work in the coming year, during which time the new normal is something that we will all continue to adjust to, just as the conditions around us alter.
As it has done in 2020, Step Change in Safety will provide support and information throughout the year ahead regarding working in the new normal.
This year has shown more than ever the importance of ensuring the health, safety and wellbeing of staff. Step Change in Safety remains committed to making the energy sector the safest place to work by preventing predictable incidents and working with colleagues in the industry to achieve that.
The high level of engagement Step Change in Safety achieved during its Seven Days for Safety initiative in September was testament to that cooperation. Following the success of that week-long campaign, 2021 will see Step Change in Safety introduce quarterly safety themes.
Points identified in recently published annual reports by the UK Health and Safety Executive and OGUK have shaped the themes for 2021, which are:
• Q1 – Life Saving Rules
• Q2 – Safe Lifting Operations and Preventing Falling Objects
• Q3 – Major Accident Hazard Understanding
• Q4 – Personal Responsibility for Safety
During each quarter, Step Change in Safety's support team and workgroups will provide a range of resources that will seek to engage, educate, reinforce and validate understanding.
Between January and March, the focus will be on Life Saving Rules. Step Change in Safety will engage with and educate the energy industry workforce regarding these rules, which are effective in protecting individuals and colleagues from work-related injuries.
From April until June, the emphasis is on reinforcing awareness and techniques around Safe Lifting Operations and Preventing Falling Objects. Dropped objects were, according to the annual reports, the largest type of dangerous occurrence – incidents with the potential to cause significant injury – across the UKCS in 2019. By focusing on this area, it is hoped a future reduction in incidents can be achieved.
In July, August and September, attention will centre on Major Accident Hazard Understanding. Activities will build on previous campaigns to continue educating the workforce on the potential consequences of such events.
October to December will examine Personal Responsibility for Safety and demonstrate the role everyone has in improving workplace safety for themselves and their colleagues. Good practice around occupational health topics such as working at height, HAVS, manual handling, and prevention of slips, trips and falls will be reinforced, while the continued importance of heightening awareness in mental health and wellbeing will be maintained.
Collectively we can improve safety and Step Change in Safety looks forward to continuing its engagement with the workforce and working to support the industry in 2021, using its quarterly themes as pillars to build upon.
Recommended for you

'We should be ashamed of ourselves' if industry fails to share incidents