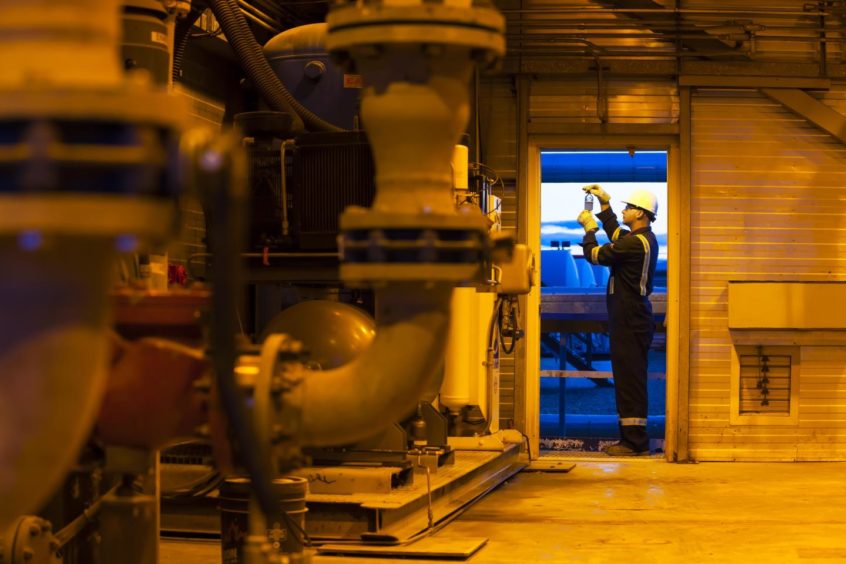 ChampionX has praised the ongoing safety efforts of its regional workforce in continental Europe for achieving the company's 'Goal Zero' safety target for the tenth year in a row.
A global leader in upstream and midstream oilfield technology and chemical solutions, the firm's continental Europe team operates with support from the UK and from home bases in the Netherlands, Turkey, Romania and Austria and has reported no recordable injuries during the last 10 years.
Goal Zero is the company's commitment to zero accidents, zero incidents, and zero environmental releases and reinforces the firm's safety culture, based on the fundamental belief that all accidents are preventable either on the job or at home.
The significant safety milestone was tracked and reported through ChampionX's third-party safety management system, Intelex, and was reached as the business observes the World Day for Safety and Health at Work 2021, an external initiative which aims to highlight safe and healthy working environments, cultures and best practices.
In continental Europe, a dedicated team of 11 personnel coordinate the firm's regional workforce and manage a diverse portfolio of clients supporting more than 40 oil and gas organisations in 20 countries. The highest risk activities for its workforce centres on the long-distance drives to the field to meet with clients and working in high-risk environments under a wide range of processes and customer safety programmes.
In 2011, a regional approach was employed to support ChampionX's Goal Zero safety prevention initiative. As part of this, safety champions were identified to help promote health and safety management in each country of operation and a committee focused on safe driving practices was set up to help share information and create a wider knowledge base. This approach to delivering continuous safety learning and improvement resulted in pre-drive checklists, setting maximum driving distances, and recording useful car journey observations as a part of journey management. Personnel are also empowered to stop work to prevent any safety incident from occurring.
David Marlow, ChampionX Scandinavia and Continental Europe regional manager, said: "We are recognised around the world for delivering reliable, safe and effective oilfield chemical solutions to support the industry's energy transition. I'm incredibly proud of the team's ongoing safety record and achieving 10 years of Goal Zero, which is a major safety milestone for the business.
"Our employees genuinely care for each other and believe all accidents are preventable through personal accountability and safety leadership. This ingrained knowledge and culture is helping us safely navigate the unique challenges encountered in such a diverse and geographically large area. The team has a great safety record but is not complacent. We recently held a series of safety stand down sessions to reflect on current safety trends in the industry. They identified that as the oil price recovers and activity levels increase, there is typically an increase in incidents and accidents. This, in combination with the prolonged impacts from the pandemic mean we must all refocus and heighten our awareness of risks around us."
ChampionX's European safety champions have also played a key role in supporting the company's inclusive philosophy, resulting in 100% compliance on safety metrics and training as well as collaborating across the company to share lessons learned and actively intervening to stop work and prevent unsafe acts.
Ankur Gurnani, Account Manager and a ChampionX safety champion based in the Netherlands, said: "All our activities are rooted in mitigating risk and preventing accidents or incidents. Reaching this decade-long safety mark reiterates our commitment and demonstrates that the team 'walks the talk' when it comes to safe working practices.
"On behalf of all the company's safety champions, I would like to thank the leadership team for their continuous focus on safety and for our colleagues' safety-first mind-set."
Recommended for you

'A true gentleman': Tributes paid to Ancala Midstream exec Eric Marston