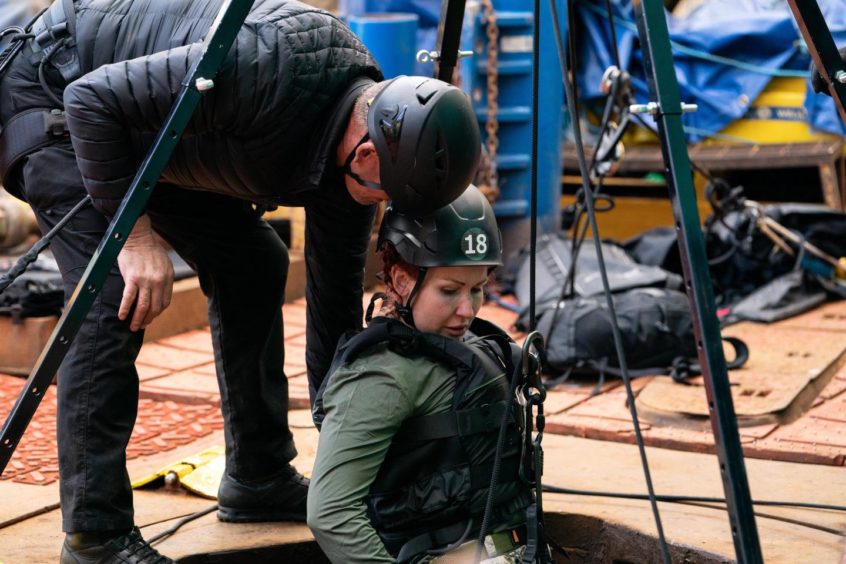 A pulsating task filmed on an oil rig in the Highlands for a hardcore reality TV series will hit the small screen soon.
Channel 4 TV series "SAS: Who Dares Wins" shot part of an episode last summer on the Well-Safe Guardian rig, currently berthed in Cromarty Firth.
On the show, tough guys put civilian contestants through punishing military training exercises to test their physical and mental strength.
The rig task involved an intense 100ft abseil off Well-Safe Guardian oil rig, which is owned by Aberdeen-headquartered decommissioning firm Well-Safe Solutions.
The episode featuring this task will be the first to air of the new series, which starts on Sunday, May 9 at 9pm.
Well-Safe said ensuring the safety of all those involved was "not without its challenges and certainly not for the faint hearted".
But the shoot went smoothly thanks to solid planning, which showcased the oil and gas sector's finest safety culture, it said.
Steve Rae, executive director of Step Change in Safety and a Piper Alpha disaster survivor, was brought in to review risk assessments undertaken for the activities.
Mr Rae said: "From the onset it was obvious that all the organisations involved had a genuine willingness to engage, collaborate and share their experience for the greater good.
"The bringing together of likeminded individuals with the required knowledge, experience, and competence, combined with the common object of delivering the filming of these activities safely, set us up for success."
As the episode was filmed during the Covid pandemic, ropes teams, ex-military advisors and corporate bosses dialled in from their respective locations.
Benjamin Leigh, executive producer for the series, said: "We understood through the planning process there were several hoops to jump through before we could gain access to a location such as the Well-Safe Guardian."
"The communication and planning that Well-Safe instigated throughout the entire project displayed professionalism, diversity and courage, giving us the chance to film an epic task in an incredible location.
"Even during the pandemic, all safety measures were made clear and communicated effectively, showcasing a fantastic one-team culture."