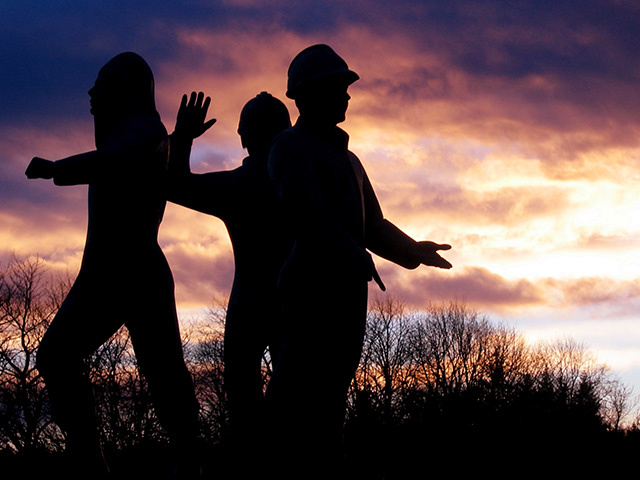 The Scottish Government has pledged £100,000 to help restore a memorial to the victims of the Piper Alpha disaster to its former glory.
The money will boost the £1million Pound for Piper appeal, to ensure that the memorial garden at Hazlehead Park in Aberdeen is in full bloom for the 25th anniversary of the tragedy next month.
The charity was set up last year by oil worker Carol Banks, who thought the gardens were looking tired and were an injustice to the memory of the 167 men who lost their lives.
More than 11,000 roses have been planted so far, benches have been given a fresh coat of paint and the grass cut.
Next month, families of those who died will gather at the garden for a rededication service.
Last night, First Minister Alex Salmond revealed the donation would be made from money that had been recovered by the authorities over the past decade under proceeds of crime laws.
He said he hoped the money would ensure there was always a peaceful place for people who had lost loved ones to visit.
"Piper Alpha remains the world's worst offshore platform disaster and no Scot who is old enough will ever forget hearing the news and seeing the horrifying images from that night," he said.
"A huge amount of fundraising has already been done by families, the oil and gas industry and the local community to restore the memorial garden.
"The Scottish Government's donation of £100,000 will be used to help maintain the garden in years to come, ensuring it serves as a permanent tribute."
Last night, Mrs Banks – who set up Pound for Piper after she was moved by a television interview she saw with the wife of a survivor – said she was thrilled the money was being invested into such a worthy cause.
"The aim of the trust was to do something positive to help honour the memory of those affected by the Piper Alpha and raise enough money to make the memorial gardens a place for people to reflect, contemplate and remember.
"This generous donation will go a long way in ensuring the gardens are maintained for years to come."