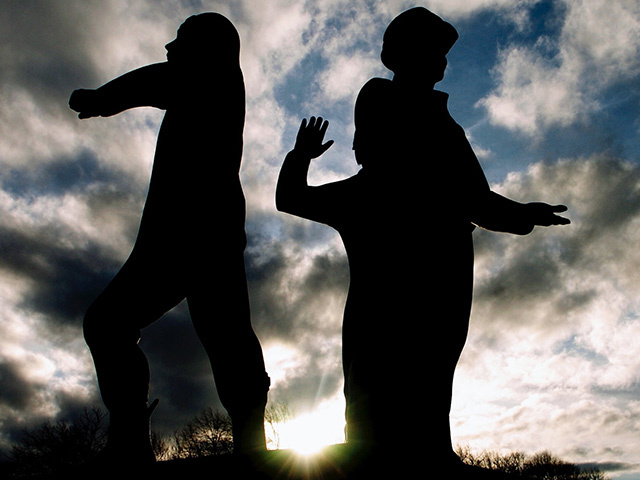 A reception was held in the Scottish Parliament last night to mark the 25th anniversary of the Piper Alpha disaster.
It was organised by the Institution of Occupational Safety and Health to commemorate the 167 men who lost their lives following the tragedy on the North Sea oil platform.
The aim was to highlight progress made to the offshore health and safety regime since that fateful night on July 6, 1988 and the current challenges facing the industry.
They include ageing infrastructure, regulation of new and emerging energy technologies and the exploration of deeper, less accessible fields.
Guests, who included north-east parliamentarians and people involved in different aspects of the industry, signed a book of condolence which will be donated to the parliament's library.
First Minister Alex Salmond said the disaster brought about "fundamental changes and huge improvements" to the way Scotland's offshore industry treats the health and safety of its workers.
"The greatest tribute we can all collectively pay to the 167 people who lost their lives is never to lose sight of how important this issue is," Mr Salmond added.
"And to continue to strive together to make sure each and every worker who goes offshore is able to come home safely by making safety the industry's first priority."
John Walker, vice-chairman of IOSH offshore group, said everyone connected to the industry must "work together" to meet future challenges.
"It's important that we build positive cultures so that workers trust that their concerns are valued as useful intelligence and treated seriously – and so that everyone looks out for everyone else," Mr Walker added.
"We cannot have situations in which people are faithfully waiting for instructions that do not come, for rescuers that cannot reach them and for hope that was, itself, engulfed in flame."
North-east Labour MSP Lewis Macdonald, a co-convener of the cross-party group on oil and gas, revealed that his late friend Bob Ballantyne survived the disaster because he ignored an order to evacuate by helicopter and jumped into the water instead.
"I was proud to work with Bob, with Piper Alpha families and survivors and with the labour and trade union movement to press for changes in the safety regime offshore," said the politician who hosted the reception.
Mr Macdonald said the robust regulatory regime and technical safeguards put in place after Piper Alpha made sure that the Elgin platform gas leak last year did not cost lives.
Recommended for you

Piper Alpha film voted Step Change in Safety's most effective work