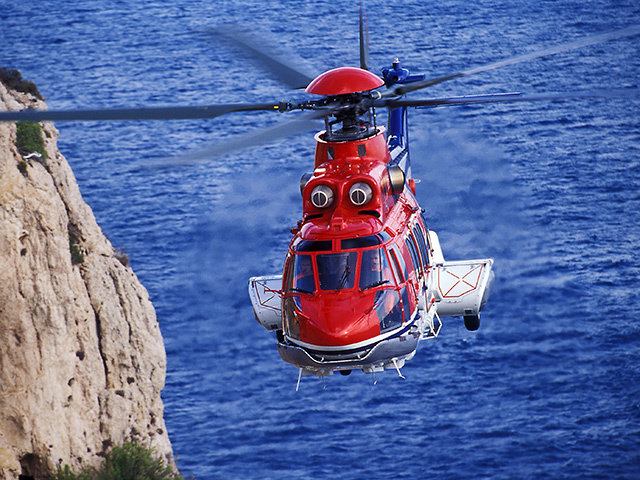 Offshore workers attending a safety seminar yesterday said they remain wary about flying on helicopters that were suspended from use after two ditching incidents.
Industry safety leaders held the briefing event in Aberdeen in a continuing effort to restore confidence in Super Puma EC225 models.
The North Sea workhorse was banned from flying over water after passengers were rescued following a ditching off the coast of Aberdeen in May and another near Shetland in October. The fleet has since been cleared for use by aviation authorities, but has not yet returned to service.
Yesterday, those attending the briefing said afterwards they were still cautious, although one man involved in the Shetland incident, Michael Mashford, 51, said he would be willing to fly in an EC225 again, despite concerns. Roger Clarke, 52, who works for Amec, said he thought about 95% of his colleagues would rather wait until the problem gearbox shaft on the aircraft was replaced.
Those attending the seminar at the city's exhibition and conference centre were given an update on a string of short-term safeguard measures being introduced, while a representative from manufacturer Eurocopter insisted gearbox shaft issues had been "eliminated".
Mr Clarke said: "Until the gear shaft is replaced, they should not be back in the air, regardless of the barriers that have been put in place."
BP worker Brian Norrie, 39, said he would be willing, although somewhat reluctant, to fly in an EC225 again. "I would definitely be apprehensive, for sure," he added.
Derek Cameron, 22, who works for Halliburton, said he felt the session was "informative".
He added: "Everybody is nervous, but this does give a bit of reassurance that it is OK to fly in them (the EC225) again."
Les Linklater, team leader of Step Change in Safety, said industry regulators, including the Civil Aviation Authority (CAA), have already cleared safety measures put in place to prevent gearbox shaft failure.
Mr Linklater said he "understood" the concerns of the workforce, but stressed staff would be kept informed at every opportunity.
He added: "The questions today were much more about technical issues rather than confidence, which I think is good. It shows we have an educated, well-informed workforce. Time will tell if we have done enough, and if we haven't, we will have to do more."
See our video of the event below