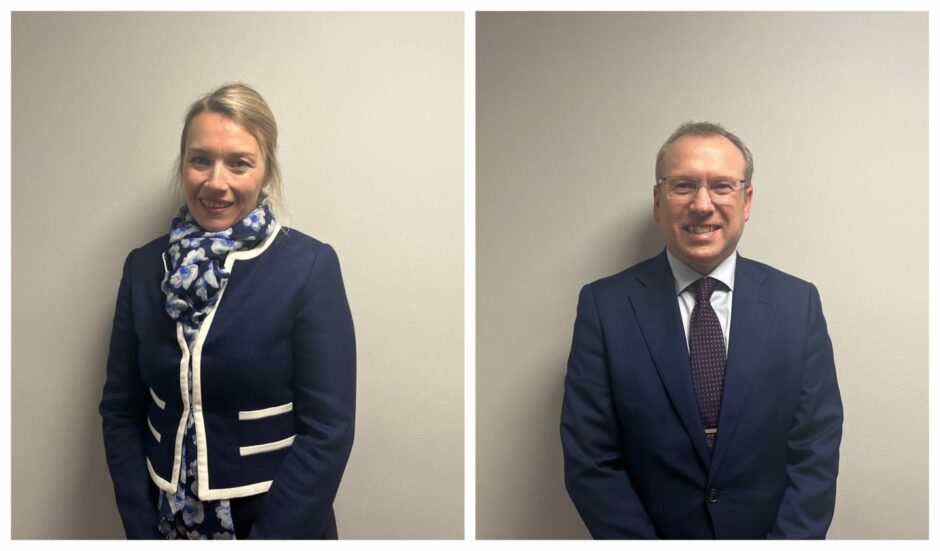 Member-led organisation Step Change in Safety has appointed two fresh faces to its senior leadership team.
BP's Gillian Urquhart and Global E&C's Derek Mitchell take up the respective positions of operator co-chairperson and contractor co-chairperson.
It marks a major milestone for Step Change in Safety, with Ms Urquhart becoming the first women to hold such a senior position at the industry body.
Together, the new additions bring a "wealth of experience and expertise" to the leadership team, which is responsible for planning and monitoring the activities of the safety organisation.
It features senior figure from member companies, industry-related trade associations, trade unions, the Health and Safety Executive (HSE), along with the onshore and offshore workforce representatives.
Derek Mitchell
Mr Mitchell is vice president of brownfield services at Global E&C and has over 35 years of experience in the energy industry, spanning both the operator and contractor communities.
Commenting on his appointment, he said: "Having been a member of Step Change in Safety for several years I was delighted to be asked to join the Senior Leadership team as co-chair. I'm excited to be joining Step Change in Safety following the organisation's 25th anniversary year. The vast amount of resources that our members have at their disposal are outstanding and I look forward to helping Steve and the team grow the membership and improve safety through engagement, leadership, and collaboration.
"As part of my role at Global E&C, I support our clients with their digital aspirations, as well as their decarbonisation and energy transition journey, and look forward to supporting Step Change in Safety and our members as our industry continues to evolve in these areas."
Gillian Urquhart
As regional HSE and carbon manager for BP in the North Sea, Ms Urquhart is part of the business leadership team responsible for safe, compliant, and reliable operations.
Prior to joining the oil giant, she worked as head of safety and sustainability for Norwegian energy company Equinor in the UK.
There she worked to establish the state-owned group's first UK operatorship, as well as overseeing it low-carbon and renewable activities.
Ms Urquhart spent 11 years working for the HSE, the UK's safety watchdog, in a variety of roles, including front-line inspector for a wide range of high-hazard industries including construction, nuclear and oil and gas.
Steve Rae, executive director of Step Change in Safety and a survivor of the Piper Alpha disaster, said: "I've known both Gillian and Derek for several years and they have always been very committed, passionate and vocal regarding safety in the industry. They bring with them a wealth of experience and knowledge to their respective roles within the organisation.  I am grateful to them both for their selfless commitment and look forward to working with them."
He added: "Step Change in Safety's leadership team is responsible for planning and monitoring the organisation's activities and listening to the opinions and concerns of the workforce. This process helps to shape the future direction of the organisation to ensure it is always well placed to lead the way in improving offshore safety."
Recommended for you

Leading North Sea safety advocate embarks on new consulting journey