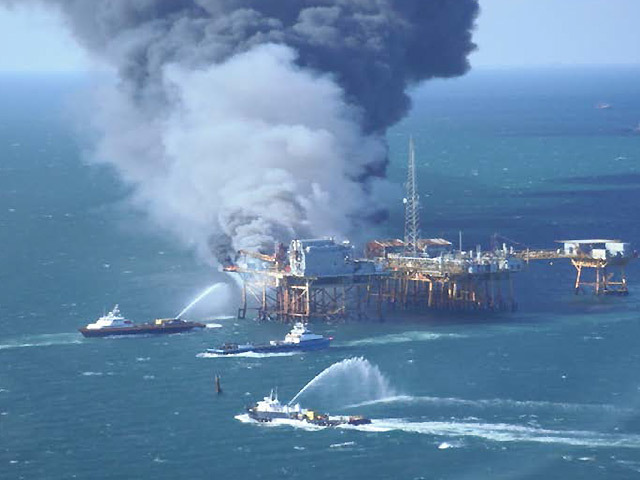 Wood Group PSN has confirmed that it will be appealing against all of the findings of a report which accused the firm of safety violations in the first major fatal incident in the Gulf of Mexico since the Macondo disaster.
Robin Watson, the chief executive of the PSN business, claimed the firm had been unaware of unlicensed construction activity on the West Delta rig during which an explosion occurred, leading to the deaths of three people, last year.
He added that the tone of the report published last month by the Bureau of Safety and Environmental Enforcement (BSEE) was likely to have been influenced by a concern to see regulation beefed up in the wake of the BP disaster three years ago in which 11 people were killed.
The BSEE, the regulator of the US offshore oil patch which was established in 2011, has implicated Wood Group PSN and three other firms in the incident.
Mr Watson, who spoke publicly about the fatal accident for the first time to the Press & Journal yesterday, said: "The key thing is the tragedy that three people were killed."
READ MORE
US authorities cite Wood Group PSN over safety breaches following fatal rig explosion
Wood Group PSN criticised for safety failings after report into fatal rig explosion
But he said Wood Group disagreed with the findings of the report as well as the 11 "incidents of non-compliance" (INCs) issued by BSEE ("Bessie") last month.
He said: "The facts of the matter are, we work with BSEE's management. We don't agree with the findings or the INC submissions.
"We've seen a change of temperature post-Macondo and the regulatory framework.
"In that context, a number of INCs were sent to all the contractors on the platform. Everybody got it, whereas previously it just went to the operator licensee."
Mr Watson, who took over as chief executive of the Wood Group PSN division a year ago, added that its customers in the Gulf of Mexico were "sympathetic".
Houston-based Black Elk, which operated the rig, has claimed the fatal explosion "resulted from the construction project performed by contractor Grand Isle Shipyard".
Since indicating that it was appealing the charges, Wood Group has 60 days to present its case.
The company is expected to put its defence against the claims in Louisiana in January.
Last month the BSEE claimed Wood Group PSN's staff were guilty of 11 safety breaches in a report on the incident.