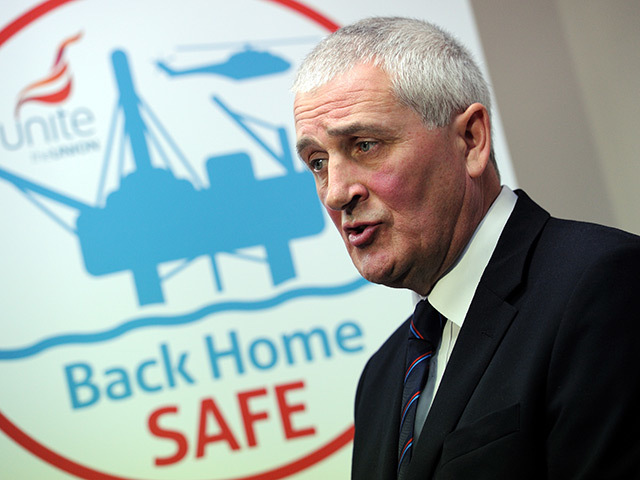 More than 3,000 offshore workers have called on Oil and Gas UK to work to improve the safety of helicopter flights to and from North Sea platforms.
The Unite trade union handed a petition to the industry body yesterday after the launch of the Back Home Safe campaign.
The union is calling for improvements to the design of aircraft used to transport North Sea staff, as well as survival contingencies and training.
Unite regional industrial officer Tommy Campbell said a recent ditching off Shetland, in August, had further eroded confidence among staff in the Super Puma helicopter, regarded as the workhorse of the offshore industry.
Initial findings released by the Air Accident Investigation Branch (AAIB) showed the fatal crash involving the AS332 L2 model returning from the Borgsten Dolphin platform had been "survivable".
The helicopter was on its approach to Sumburgh Airport, with 16 passengers and two crew members, when it lost speed suddenly before hitting the water. Four people died, three as a result of drowning.
Mr Campbell said: "The views of over 3,000 offshore workers cannot be ignored and their collective voice is loud and clear – they want safer helicopter transfers to and from installations in the UK continental shelf.
"August's ditching was the fifth such incident in four years and the death of four people raised the total number of fatalities to 20, with 16 people having perished in April 2009 – an incident for which the fatal accident inquiry process into those deaths will only begin next month.
"Confidence has clearly been shattered and the industry now needs to demonstrate that it is prepared to evolve and improve the safety of its offshore helicopter fleet and its survival training so that we can minimise the chances of future fatalities."
Recommended for you

BW Offshore FPSO recycling strategy criticised after death at Indian yard