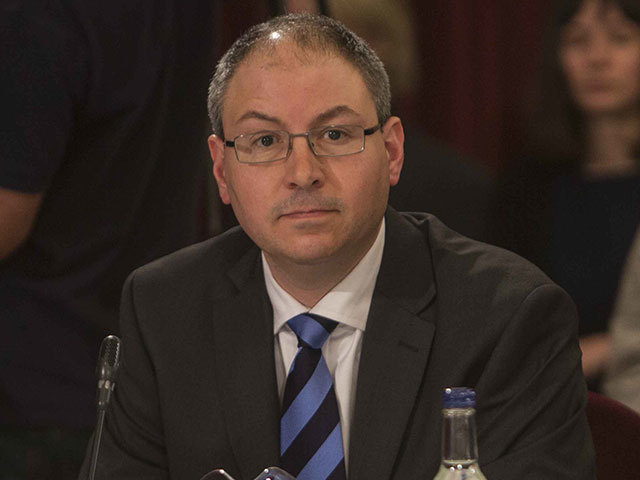 The boss of Bond Offshore Helicopters said yesterday he was "very sorry" about the tragedy and pledged to continue to strive for further safety improvements.
Managing director Luke Farajallah said the company would take time to fully study the determination from Sheriff Derek Pyle, which identified three main failings on the part of the aviation firm.
Sheriff Pyle found it was "possible" that the accident might have been avoided if Bond had correctly followed maintenance manuals and communicated more effectively with manufacturer Eurocopter.
However, his determination said Bond engineers had carried out their jobs as "diligently" as they could, and stressed that if problems with the gearbox had been detected, it did not necessarily follow that it would have been removed.
In an interview on the day of the publication of the FAI report into the 2009 Super Puma crash, Farajallah acknowledged that mistakes had been made, but insisted these were a result of "honest confusion".
"The determination found that even if we had carried out the correct procedure, it is by no means certain that the gearbox would have been removed, as there may not have been sufficient evidence of particles to warrant its removal."
Farajallah, who pointed out that a "completely new" management team was in place, said the company had entered into the fatal accident inquiry process "in full co-operation and transparency" and the firm "held nothing back".
While acknowledging that Bond and the wider industry would have to fully digest the findings, he added: "My initial thoughts are actually for the families, and our continued deep sorrow at the loss of lives and our sincere hopes the findings will enable them to move forward."
When pressed on his message to the families, he said: "We are very sorry that so many lives were lost and we are working hard to ensure this never happens again."
Farajallah said he did not believe a full public inquiry was warranted, but added that the company would "naturally" co-operate fully if another probe was to take place.
Bond and other helicopter operators would continue to work together to ensure "best practice", he said.
"We would like to express again our deep sorrow at the 16 lives lost in 2009," Mr Farajallah added.
"We owe it to their memories, and to the 160,000 men and women we carry every year, to continue to deliver the highest standards of safety in everything we do."
Families "will press for charges"
Meanwhile, families of the 16 Super Puma victims will meet Scotland's top prosecutor to press their case for helicopter operator Bond to face criminal charges.
Relatives want to see the global firm brought before a judge and jury over the 2009 North Sea tragedy.
The Crown Office, which earlier ruled no prosecution would take place, said yesterday that it would not reopen the case because the cause of the crash was not beyond reasonable doubt.
Solicitor advocate Tom Marshall, from Thompsons Solicitors, said the Crown was being "perhaps simplistic".
He argued there was sufficient evidence to prosecute Bond under health and safety laws, and said the findings of Sheriff Derek Pyle in yesterday's fatal accident inquiry report might not be shared by a jury.
"It's an appalling state of affairs where 16 men can lose their lives while simply returning from work and yet no one has been prosecuted," Marshall said.
"Thompsons strongly backs the families and the offshore trade unions in asking the Lord Advocate to think again and reopen this case."
He pointed to successful prosecutions under the Health and Safety Act following the 2004 Stockline factory explosion in Glasgow and the Potter's Bar rail crash in 2002.
Marshall said it was time to get the evidence surrounding the helicopter crash into a court room.
"The sheriff who led the FAI was effectively a one-person jury. His report was his assessment of the evidence he had," he said.
"A jury in a trial could come to a completely different view. It is not that there was no evidence. It is just that the evidence that there was did not satisfy a sheriff and that the necessary standard of proof was achieved. A different court may come to a different conclusion."
Marshall said it was important for the families to meet Lord Advocate Frank Mulholland "face to face".
"I think they would like to be told what the chain of thought was at the time the Crown decided there would be no prosecution, when that happened and why that happened."
Recommended for you

ABB coughs up for Kusile contracts, pledges co-operation