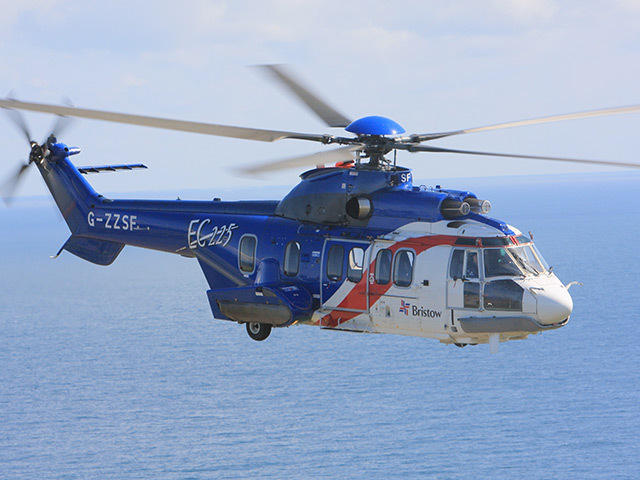 An offshore helicopter has landed safely after a warning light came on mid-flight.
The Superpuma EC225 aircraft operated by Bristow was about 20 miles south-east of Sumburgh Airport in Shetland when the gearbox problem emerged at 10.45am, causing emergency services to gather at the airport.
Shetland coastguard said the helicopter was carrying 20 people and landed safely shortly after 11am.
"The helicopter landed safely at Sumburgh, it declared a pan-pan – what we call a full aircraft emergency – as a gearbox warning light had come on," a spokesman said.
"It all kicked off about 10.45am. I'm not sure exactly where it was coming from but it was 20 miles south-east of Sumburgh and the ETA for it landing was 17 minutes later.
"There were 20 people on board and it landed safely, everything is fine."
A statement from the company said: "The aircraft was undertaking a routine crew change flight to an offshore installation and had 18 passengers and two crew on board at the time.
"The aircraft landed safely at Sumburgh Airport at approximately 11am and is currently undergoing a fault diagnosis to establish the required maintenance actions.
"The landing itself was uneventful but Sumburgh Airport mobilised the emergency services as a matter of routine.
"Flight safety is Bristow's first priority and we will always investigate prior to further flight."
A similar incident occurred in January when a CHC-operated Superpuma helicopter with 14 people on board issued an alert.
The Aberdeen-bound aircraft was 45 miles south east of Sumburgh Airport when an indicator light came on in the cockpit.
The airport, emergency services and lifeboat teams were put on stand-by but it landed safely.